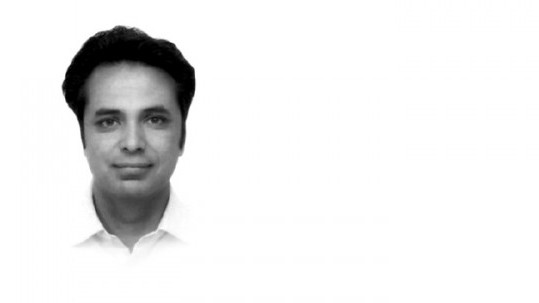 ---
In ways more than one, Pakistan is an over-analysed and over-reported country. In this situation, why have another newspaper, and that too which aims to be by far the biggest, the fattest, and the most widely-circulated? There may or may not be sound financial and marketing reasons for starting a new newspaper like The Express Tribune; but editorially, the whole idea of a another forum of debate and discussion over and above the existing ones requires more serious reflection.

It is fair to say that fixing Pakistan's present and shaping its future requires more instruments of action. More and mere analysis is not going to help, but this is precisely the point where this country is at right now. Numerically, the existing avenues of information may seem too many but actually there is space for more.

This is particularly true of the mainstream or the better-known newspapers. It has been nearly 18 years since a top-end newspaper has hit the media market. The only exception is the Daily Times. This does not make sense. These two decades have fundamentally transformed the level of awareness and quality of debate in the country. Moreover, the last five years have radically altered traditional news consumption patterns, thanks to the private sector electronic media boom. The conventional wisdom is that television hogs the space and if not elbowing out completely, certainly marginalises print media. Recent developments across the globe also endorse this conclusion: the newspaper industry is suffering its worst ever period in the last many decades.

Internet, which is a complete media, has filled the senses of the new computer- savvy, Blackberry- carrying reader. It is thrilling and hip to have all sorts of news at your finger-tips. Carrying bulky newspapers whose loose pages are forever slipping out of hand is the old-age thing, best suited for post-retirement plans to kill free time.

While Pakistan is not an exception to this rule, its circumstances are different and here the public's interest has not gone completely in the direction of the new media. There is a lot of space for more comprehensive news, which is not what electronic media is offering. In fact, while television has made news a household commodity of mass consumption, it has, on the negative side of it, cheapened it.

The coverage of the Shoaib-Sania affair falls squarely in this category. We all understand that marriage ceremonies are public announcements of what remains a private affair. However, to highlight this intent on the screens of millions of viewers is both absurd and unethical. But that is television. In a matter of seconds it can swing from the sublime to the ridiculous. Good newspapers can stay above the frivolous fray and restore the basic standards of ethical, meaningful journalism.

Also the nuances of proper word selection in articulation and thoughtful description of events that makes journalists, recorders and custodians of history is endangered species in the jungle of sensational sounds and furious videos. Talk show hosts dominate proceedings and because of their popularity, opinion lords over objective fact, analysis comes before news, and the main purpose of journalism – to inform public opinion – is shoved in the background. Newspaper columns and editorial pages have to be the place of serious, reflective debate setting a bar of professional achievement that can be reached only by rigorous search for the truth.

The print industry holds the line that divides goods journalism from poor, and in that respect, it has far greater responsibility in striving for higher standards than the ubiquitous electronic media. For all these reasons, more newspapers should be welcomed with the qualification that they must aim to lead the debate in Pakistan rather than follow a trajectory set by their more affluent, flamboyant but essentially dumb cousin, television.
COMMENTS (17)
Comments are moderated and generally will be posted if they are on-topic and not abusive.
For more information, please see our Comments FAQ