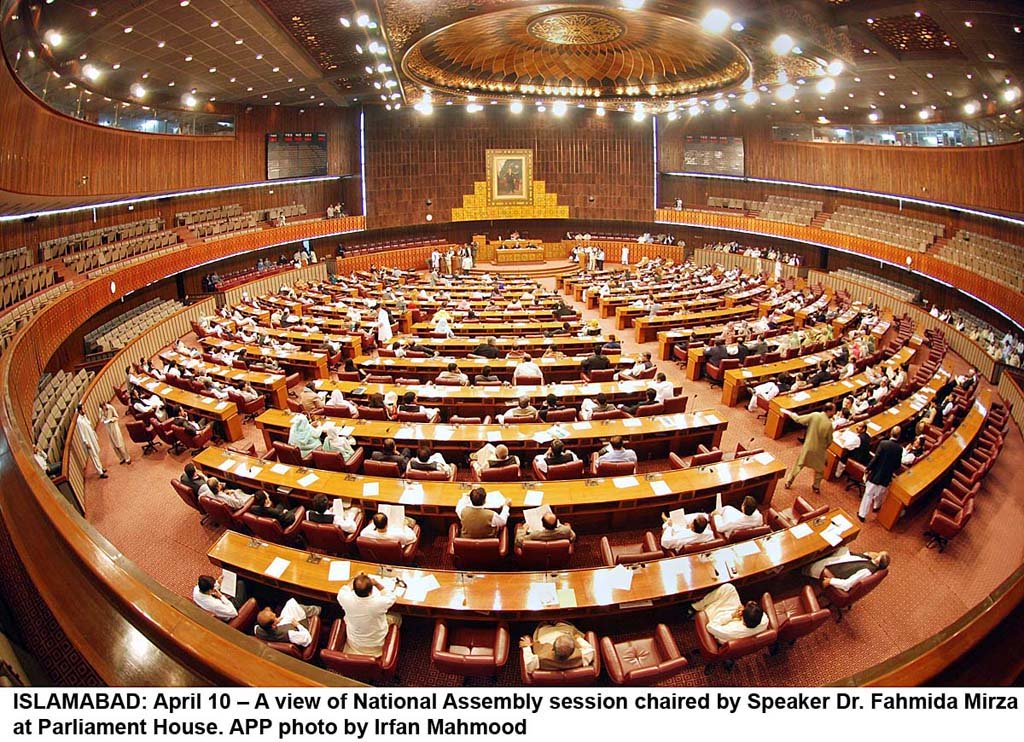 ---
ISLAMABAD:



The National Assembly passed a resolution on Wednesday expressing deep concerns over the heinous crimes being committed against the Rohingya Muslims in Myanmar at the hands of religious extremists.




The resolution moved by Minister for Defence Production Rana Tanveer Hussain condemned the 'genocide of the ethno-religious minority' and called upon the United Nations to intervene to stop human rights violations in Myanmar.

Appreciating the Pakistani government for raising the issue with UN Secretary-General Ban Ki-moon, the resolution called for Pakistani authorities to impress upon the Burmese government that the rights of the peaceful Rohingya community are protected.

It also called for the Organisation of Islamic Cooperation (OIC) to deliberate on the issue and take necessary action. The resolution commended the courage of the Rohingya Muslims for bravely facing the genocide campaign against them.




As a key member of the OIC, Pakistan is going to write to Ban as well as the UN Security Council president to ask them to increase diplomatic and moral pressure on Myanmar to grant citizenship rights to the Rohingyas in accordance with international humanitarian laws.

This was one of the many recommendations of a three-member cabinet committee that Prime Minister Nawaz Sharif had approved.

Budget debate

During a budget debate, lawmakers raised objections that the state-run PTV was not airing their speeches as was agreed earlier. Information Minister Pervez Rasheed said it would not be possible to give live coverage to everyone except parliamentary leaders.

The opposition MPs called for bringing real estate and stock market effectively into documented economy because "people have been using these sectors for whitening their black money".

Parliamentarians accused the government of missing most of the economic targets set in the current budget, as well as for presenting another budget that brings no relief to the people.

PTI's Dr Arif Alvi said the economic survey showed that most of the targets – including GDP growth rate, resource mobilisation, poverty alleviation, access to health and education, inflation and jobs – remained negative.

He asked the government to pass an act to outlaw benami (or proxy) holding of properties. "This singular act will reduce black money investments."

PPP's Azra Fazal Pechuho said the budget was a jugglery of figures and based on the framework provided by the International Monetary Fund.

She said 0.6 per cent withholding tax on bank transactions for non-filers was unfair because majority of the non-filers were low-paid employees. "The number of active taxpayers is not being increased. Revenue base needs to be broadened."

Published in The Express Tribune, June 11th, 2015. 
COMMENTS
Comments are moderated and generally will be posted if they are on-topic and not abusive.
For more information, please see our Comments FAQ