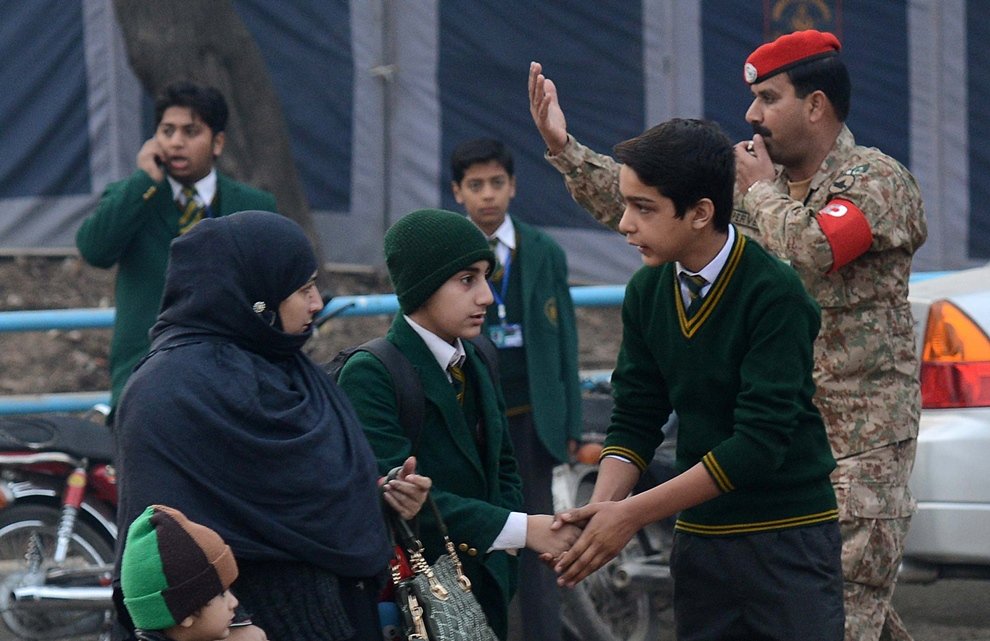 ---
ISLAMABAD: A parliamentary committee has recommended the government to set aside funds for the families of martyrs and injured of Army Public School (APS), Peshawar attack in the new budget.

The Senate Standing Committee on Finance made the recommendation amid lukewarm response by the finance ministry to the proposal. Headed by Senator Saleem Mandviwala of PPP, the committee is currently discussing the budget 2015-16.

Senator Mushahid Hussain Sayed, the mover of the proposal, said, "The government has not given any compensation to the families of the APS victims and injured persons."




The compensation package has become a victim of bureaucratic red tape and political wrangling, he said, adding that the affected families were extremely demoralised.

The standing committee also recommended making allocations for the National Counter-Terrorism Authority (Nacta) in the new budget, which supposedly was to be a lead agency involved in counter-terrorism efforts as per the National Action Plan, finalised by all political parties and security establishment after the December 16 brutal Taliban attack on APS, Peshawar.

Secretary Finance Dr Waqar Masood said, "The Finance Ministry is ready to finance Nacta but Prime Minister Nawaz Sharif has yet to decide what will be the structure of the authority."

The committee also proposed to allocate funds for Cyber Security Strategy aimed at countering cyber spying attacks from United States and India.

It also demanded special allocation for life and medical insurance for journalists, photographers and news cameramen.

Terming 7.5% increase in salaries of government employees insufficient, the Senate body also asked the government to increase pays and pensions by 20%. However, the secretary finance opposed the move, saying 1% increase would cost additional Rs2.3 billion that the government cannot afford.

Published in The Express Tribune, June 11th, 2015. 
COMMENTS
Comments are moderated and generally will be posted if they are on-topic and not abusive.
For more information, please see our Comments FAQ