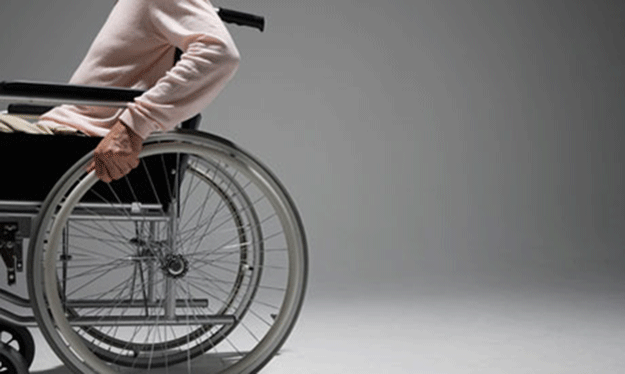 ---
ISLAMABAD: The number of Pakistanis suffering from different kinds of non-fatal chronic diseases and injuries has increased by 3.3 million. This has turned out to be the leading cause of Years Lived with Disability (YLD) between 1990 and 2013.

The number has increased from five million in 1990 to 8.3 million in 2013, as revealed by a systematic analysis for the Global Burden of Disease Study 2013. This study — the first of its kind — examines the extent, pattern, and trends of global non-fatal health loss and was published in The Lancet on Monday.




It analyses 301 diseases and injuries in 188 countries carried out by the Institute for Health Metrics and Evaluation (IHME). The IHME is an independent global health research organization at the University of Washington, USA. YLDs quantify the impact of health problems that impair mobility, hearing, or vision, or cause pain in some way.

The study warns that the ailments including diabetes and neck pain pose an increasing threat to health in Pakistan.

In 2013 migraines, chronic obstructive pulmonary disease (COPD) and diabetes were among the top 10 leading causes of YLDs in both genders. This was followed by hearing loss, anxiety disorders, and neck pain.

Increase in the disease burden from 1990 to 2013

From 1990 to 2013 there had been 88% increase in the major depressive disorders. Similarly there has been an increase of 89% in low back pain, 88% in migraine and 93% in chronic obstructive pulmonary disease. Diabetes mellitus has increased by 127%, anxiety disorders by 85% and age-related and other hearing loss by 67%.

Women

For women musculoskeletal disorders have replaced diarrheal diseases as a leading cause of years lived with disability. Between 1990 and 2013, YLDs from other musculoskeletal disorders increased by 163%, and diabetes YLDs increased by 170%. Iron-deficiency anemia had the smallest percent increase among top causes of YLDs at 11%.

Men

Among men diabetes YLDs also increased in Pakistan between 1990 and 2013, climbing by 100%. YLDs from depression has increased by 94%, and iron-deficiency anemia YLDs decreased by 9%, according to the study.

Expert opinion

"The significant rise in the number of people suffering from chronic diseases that lead to YLDs is disturbing and alarming," said Dr Ejaz Ahmad Khan, assistant professor at the Islamabad-based Health Services Academy and one of the study's authors. Dr Ejaz said the findings of the report can help Pakistan formulate an evidence-based health plan to tackle the increase in non-fatal chronic diseases. "This health plan should help to take timely preventive and curative measures and potentially save as many lives as possible and also save Pakistan's economy," he added.

Published in The Express Tribune, June 9th, 2015.