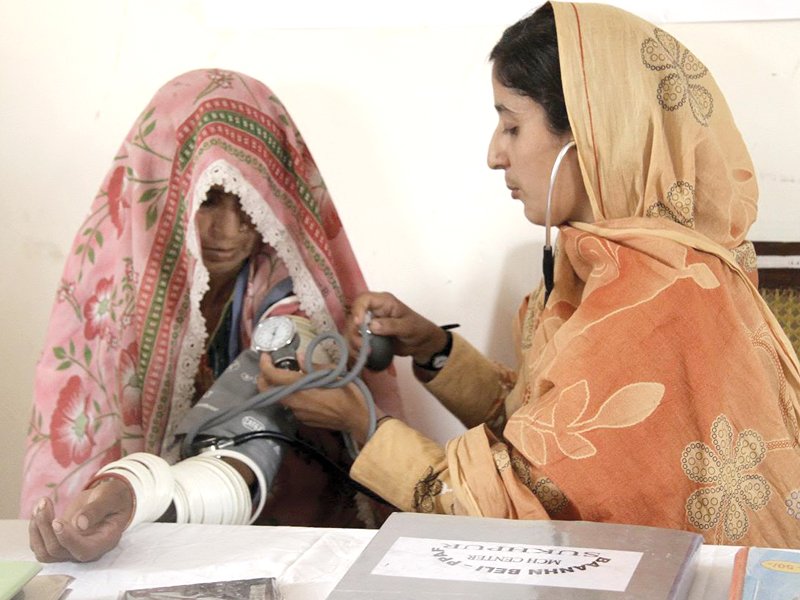 ---
FAISALABAD:



"Lady health workers of Faisalabad have not been paid their salaries for four months. We demand that the chief minister take notice of this," said Lady Health Workers' Association president Surayya Waseer said on Thursday.




Talking to newsmen at a press conference, Waseer said 80,000 health workers had not been paid their salaries for four months.

She said the Health Department had ignored court directions in this regard.

Waseer said "The government had regularised services of the LHWs on July 1, 2012 and set their salaries Rs13,200 per month. She said officials of the Health Department had paid them Rs12,000 and deducted the rest.




She said when LHWs protested over the issue, their salaries were completely blocked.

Waseer said the health workers had taken the matter to the court. She said on May 5, the court had ordered the Health Department to pay their salaries.

She said the health authorities had so far ignored court orders in this regard.

Waseer urged the chief minister to look into the matter.

"Lady health workers are a core part of the Health Department," she said. "We should not be treated this way."

She said lady health workers faced a number of problems while performing their duties. "Security during vaccination campaigns is an issue and now we seem to have job security without any salaries that will pay rent and food on the table," she said.

She condemned health authorities for adopting an indifferent attitude towards lady health workers. "We were inducted because the government claims that women should be empowered and because they should play a role in health activities. It seems that we are treated worse than male health workers, perhaps because our needs are not considered important." General secretary of the association Iram Fatima, vice president Fauzia Bilqees and joint secretary Salam Mukhtar were also present.

Published in The Express Tribune, June 5th, 2015.