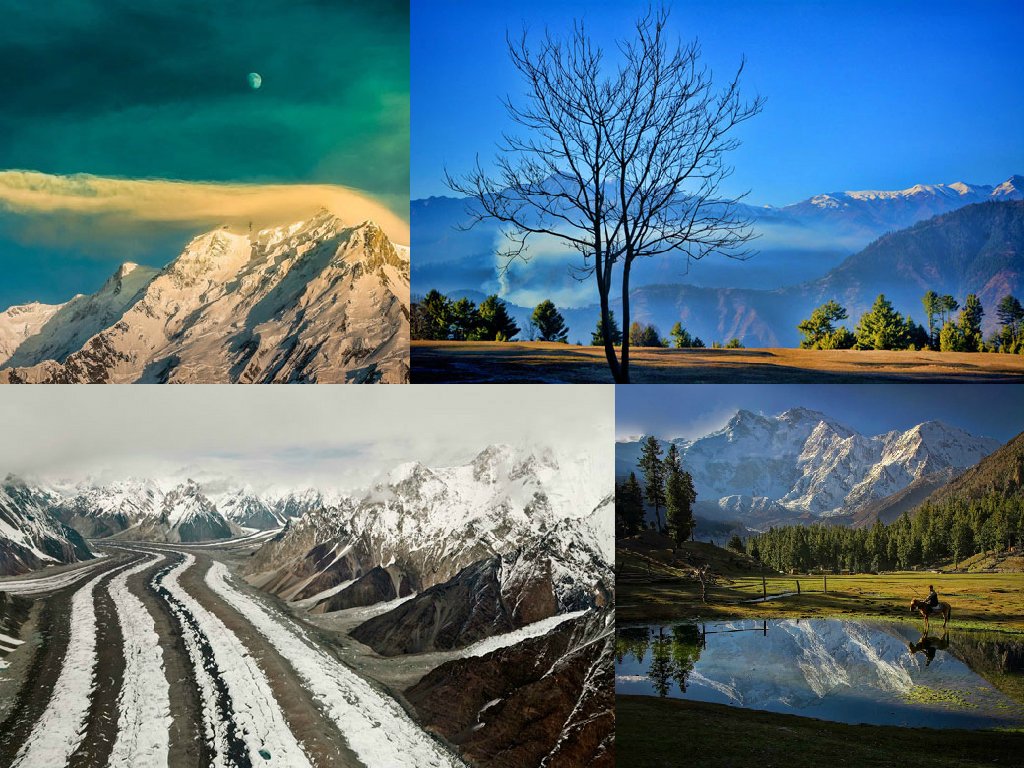 ---
Last year, a 'Wiki Loves Monuments' photography competition was held in which countries from all over the world took part, including Pakistan. This year, the Wikimedia Foundation has organised a special competition titled "Wiki Loves Earth," which is aimed at documenting the world's heritage under the free license of Creative Commons.

To encourage Pakistani photographers to take part in this, a 'Wikipedia Loves Northern Pakistan' was organised as part of the global 'Wiki Loves Earth', and the entries are stunning.

A total of 1,500 contestants from across Pakistan stepped in and submitted more than 11,000 photographs, making it the country with the fourth largest number of submissions and second largest in number of participants.

As a result, Pakistan ended up taking part in the competition this year, with 10 of its best photographs being featured. The photos consist of breathtaking views and heartwarming sights across the country.

The winners of the contest are yet to be announced. In the meantime, feast your eyes on the top 10 pictures that represent Pakistan:


Hunza Valley. PHOTO: GHAZI GHULAMRAZA
Baltoro Glacier, Baltistan. PHOTO: THSULEMANI
Dudipatsar Lake. PHOTO: HAMZA NIAZI
Jabba Zomalu Lake, Swat. PHOTO: K. NIGHT. VISITANT
Nanga Parbat. PHOTO: TAHSIN ANWAR ALI
Nanga Parbat Rupal base camp. PHOTO: MUHAMMAD ASHAR
Shangrila Resorts, Skardu. PHOTO: ZAEEM SIDDIQ
Shogran Valley. PHOTO: DANIAL YAQUB
Rakaposhi Peak. PHOTO: RIZWAN KARIM
Shounter Valley. PHOTO: ZAHID GENIO
COMMENTS (9)
Comments are moderated and generally will be posted if they are on-topic and not abusive.
For more information, please see our Comments FAQ