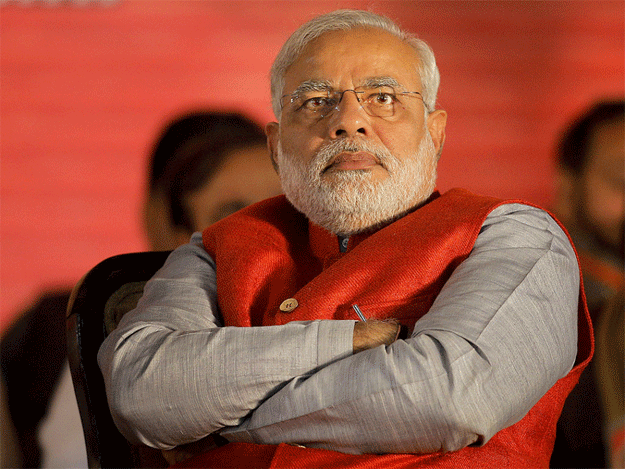 ---
Google on Wednesday apologised for 'any confusion or misunderstanding' after Indian PM Narendra Modi's image began appearing in image search results for the query "Top 10 criminals".

The list also included 1993 Mumbai bombings mastermind Dawood Ibrahim, American gangster Al Capone, Microsoft founder Bill Gates and Delhi chief minister Arvind Kejriwal.


When I googled "10 Top Criminals", I found PM Modi's pics along with Laden, etc. Google must b SUED. #Top10Criminals pic.twitter.com/lgD6J9uaCG

— Suvalagna Chandra (@SuvalagnaC) June 3, 2015


"These results trouble us and are not reflective of the opinions of Google. Sometimes, the way images are described on the internet can yield surprising results to specific queries. We apologise for any confusion or misunderstanding this has caused. We're continually working to improve our algorithms to prevent unexpected results like this," a spokesperson for Google said in a statement.

Read: Modi's govt plans carnival to mark 1965 war with Pakistan

Despite the apology, the image of the Indian prime minister was still showing up on Google Images when searched for 'Top 10 criminals'. It was not very long before the images went viral on social media and the hashtag #top10criminal became one of the top trends on Twitter worldwide.

Read: Will address your issues even in the middle of the night, Modi assures Muslim leaders

The company further justified itself by stating that results were due to a British newspaper which had an image of Modi and erroneous metadata.

Mr Modi needs to thank all Congress supporters/volunteers who raised the issue of the PM being in the #Top10Criminals list. Bhakts, agree??

— Sanjay Jha (@JhaSanjay) June 4, 2015
Won't be surprised if they ban Google in India next! #Top10Criminals

— Hasiba | حسيبة 🌈 (@HasibaAmin) June 3, 2015
Narendra Modi is India's first ever Prime Minister to feature on #Top10Criminals.

— Pyaar Se Mario (@SquareGas) June 3, 2015
Kinda baffled why Narendra Modi's Pic appears Twice if you search #Top10Criminals in Google pic.twitter.com/1jEoECOQCP

— Joy (@Joydas) June 3, 2015


This article originally appeared on Hindustan Times
COMMENTS (29)
Comments are moderated and generally will be posted if they are on-topic and not abusive.
For more information, please see our Comments FAQ