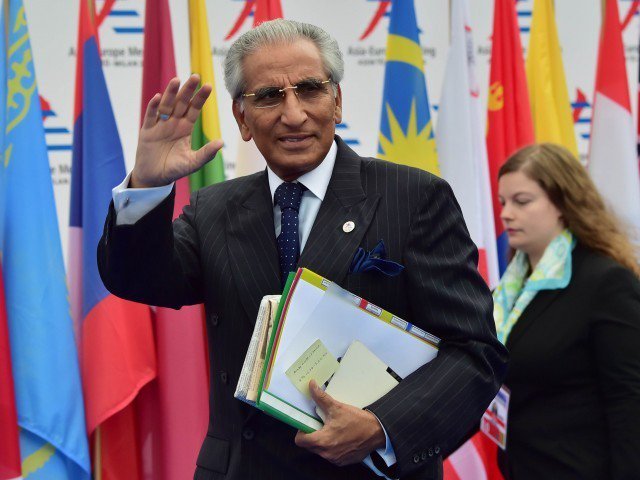 ---
ISLAMABAD: Pakistan, in its capacity as the chairman of the Developing-8 Organisation for Economic Development, will host a two-day meeting of D-8 Commission this week. The 36th session of the commission will take place on Thursday and Friday, according to a statement issued by the Foreign Office.

Special Assistant to the Prime Minister Syed Tariq Fatemi will inaugurate the meeting where attendees include commissioners of D-8 member states and D-8 Secretary-General Seyed Ali Muhammad Mousavi.

"This meeting is being organised during the extended term of Pakistan's chairmanship of the organisation. Previously, Pakistan has organised four meetings of the D-8 Commission during 2012-14 in addition to two ministerial and one summit meeting," the handout stated.

The D-8 commissioners from member countries – Bangladesh, Egypt, Indonesia, Iran, Malaysia, Nigeria, Pakistan and Turkey – will take stock of progress made in five priority areas namely trade, industry, agriculture, transportation and energy.

The meeting will also consider recommendations made by the D-8 Eminent Persons Group for making the organisation more effective.

The meeting has also on its agenda a number of issues, including the next meeting of D-8 leaders and Foreign Ministers in addition to D-8 external relations with the UN agencies following the grant of observer status to the Organisation at the United Nations.

Published in The Express Tribune, June 3rd, 2015.
COMMENTS
Comments are moderated and generally will be posted if they are on-topic and not abusive.
For more information, please see our Comments FAQ