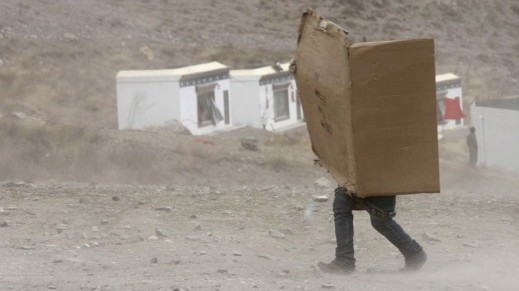 ---
BEIJING: Violent sandstorms engulfed northwest China Sunday, leaving 3 people dead and 1 missing, as visibility dropped to near zero.

The region was swept by a blast of cold weather, stirring up clouds of dust and sand in weather expected to continue through to Monday, the state meteorological administration reported.

On Saturday the violent storms in Xinjiang's Turpan region left three people dead and one missing, Xinhua news agency reported.

Black clouds of sand and dust blanketed much of Gansu province also on Saturday leaving visibility in parts of the province at between zero and two metres (yards), the Gansu weather bureau said. Sandstorms are an annual occurrence in arid northern China in the spring, when temperatures start to rise, stirring up clouds of dust that can travel across China to South Korea and Japan, and even as far as the United States.

Scientists blame the storms on a combination of deforestation, prolonged drought, overgrazing of livestock and a resulting increase in desertification throughout northern China.
COMMENTS
Comments are moderated and generally will be posted if they are on-topic and not abusive.
For more information, please see our Comments FAQ