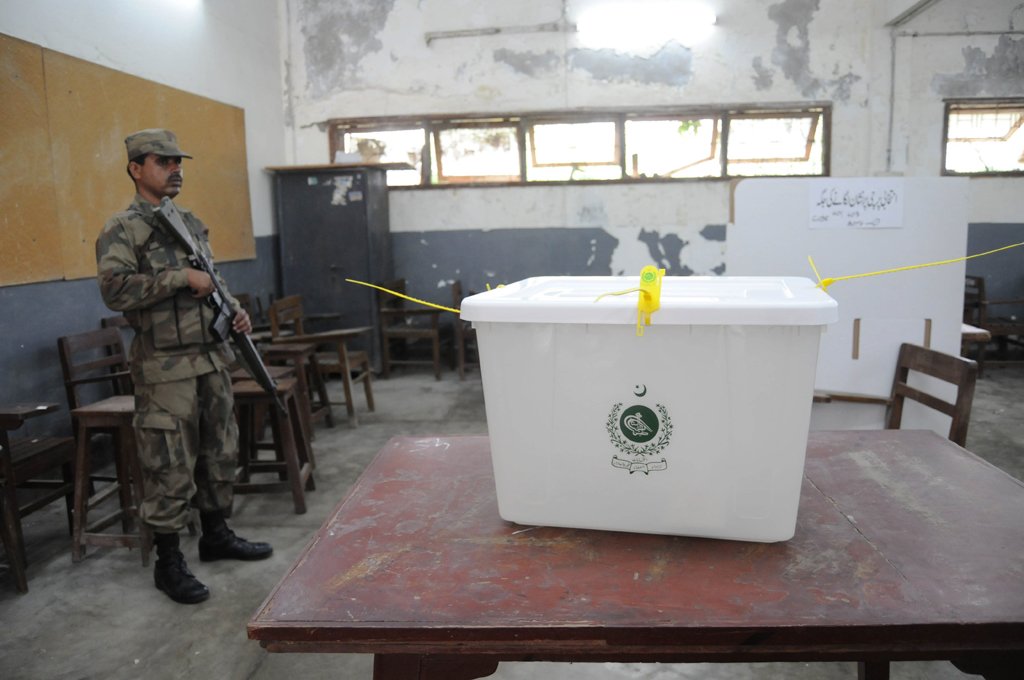 ---
GILGIT: With elections just days away, the people of Gilgit-Baltistan hope the next government could settle public issues rather than maintain the protocols of ministers.

"I have nothing to do with political parties or figures," says Deen Ahmed, a vendor in Gilgit.

"All I need is a government that works to eradicate poverty and increase job opportunities for our skilled youth," he told The Express Tribune on Tuesday.

Elections in the 24 constituencies of Gilgit-Baltistan are scheduled for June 8 with at least 16 parties fielding their candidates in the seven districts. For the past one month, a number of key leaders of mainstream parties have made it to the region to campaign.

The influx of senior political figures has added to the election fever which is rising with each passing day.

A better job market

"We had high hopes of the previous government, but it didn't do much for us," says Zahid Khan, an unemployed youth. "Jobs were sold and merit was ignored."

According to Zahid, he didn't have enough money to "buy a job" and thus remained unemployed.

The PPP-led regime was accused of corruption and nepotism, especially in the education department. An enquiry conducted on the directives of Chief Secretary Younus Dagha found a director and his assistant guilty of taking bribes. Both officials were forced to retire from their jobs.

Zahid was least impressed with the legislation enacted by the Pakistan Peoples Party during its five year term which ended in December. G-B had become the first government to pass a law against terrorism in its assembly.

In addition, it passed bills making Hunza-Nagar into two separate districts and also introduced the G-B Public Service Commission. However, both these legislations are yet to be implemented. "These may be good things, but not enough to bring us two meals a day," says Manzoor, a private school teacher.

The issues identified by Manzoor included inflation, unemployment, law and order troubles and power outages. He said it was the responsibility of the new government to address these problems.

The previous elections were held under the G-B Empowerment and Self-governance Order 2009 through which the constitutional status of the region was brought at par with a province. The region had a chief minister and governor for the first time.

However, the official protocol assumed by the CM and his cabinet annoyed locals and resulted in a divide between the people and the government.

Mehdi Shah and his team were more concerned about keeping their protocol intact. They were not interested in resolving people's issues," said Wajahat Ali, a student.

"We now want a friendly government that keeps in contact with people all the time."

Published in The Express Tribune, June 3rd, 2015.
COMMENTS
Comments are moderated and generally will be posted if they are on-topic and not abusive.
For more information, please see our Comments FAQ