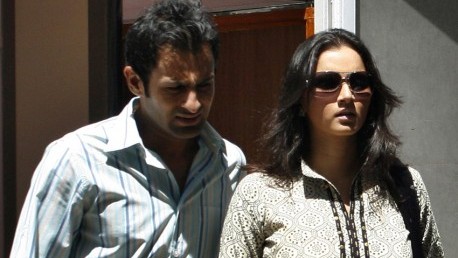 ---
LAHORE:

Shoaib Malik and Sania Mirza have reached Sialkot amid tight security on Sunday.


Sources told Express that the couple has hired private security guards to avoid any untoward incident.

People of Sialkot have organised a grand reception for the couple. People plan to welcome the couple with folk dances and music. A large number of excited people danced throughout the night outside Maliks' residence.

The star couple and relatives of Sania Mirza were staying at the executive floor of a five star hotel in Lahore.

Where as Punjab Chief Minister Mian Shahbaz Sharif said that the valima for Mr and Mrs Shoaib Malik will be a one dish event.