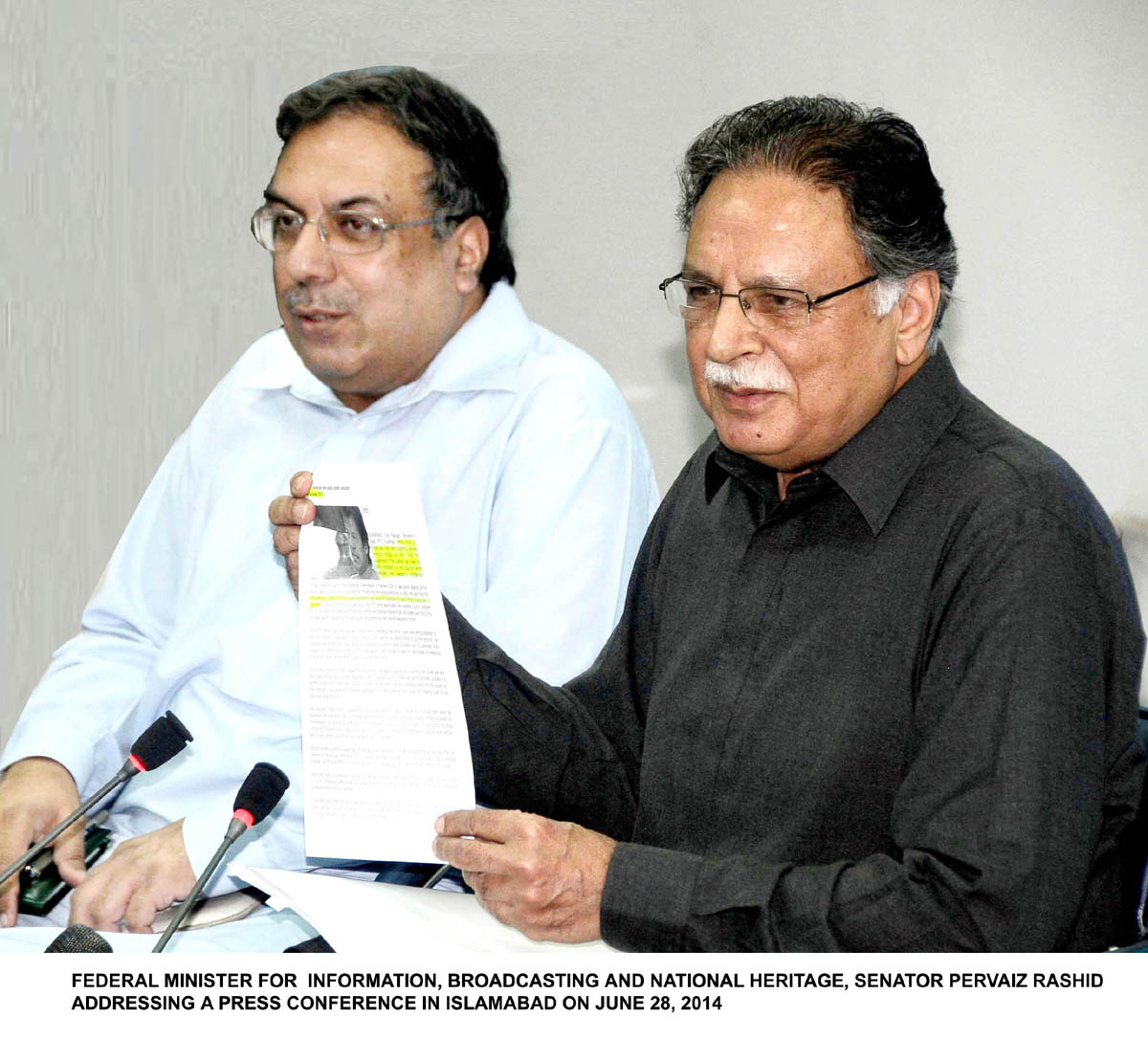 ---
ISLAMABAD: Information Minister Pervaiz Rashid on Sunday urged people to follow the Sunnah of Holy Prophet (PBUH) and the teachings of Holy Quran, pointing out that Islam stressed on protecting human life rather than taking it.

Speaking at the Dastar Bandi of students of the Al Khalil Quran Complex in Islamabad, the minister said "We should not indulge in sectarianism as we are Muslims and follow the teachings of the Holy Prophet (PBUH) and Quran."

He termed terrorism the biggest threat the country is facing and said "we have to get rid of this scourge at any cost."

"Terrorists do not belong to any religion or country. Terrorism is an international phenomenon and collective efforts are required to wipe out this menace," Rashid said. He added that it is essential to educate those involved in terrorist activity to make them realise that their actions are un-Islamic.

"Islam urges us to foster peace and love for humanity," the minister told the gathering. He said Pakistan's security apparatus was working hard to eradicate terrorism.

Rashid also praised Hafiz Khalil, the founder of the Al Khalil complex, for promoting religious harmony and love for humanity.

Published in The Express Tribune, May 25th, 2015. 
COMMENTS (1)
Comments are moderated and generally will be posted if they are on-topic and not abusive.
For more information, please see our Comments FAQ