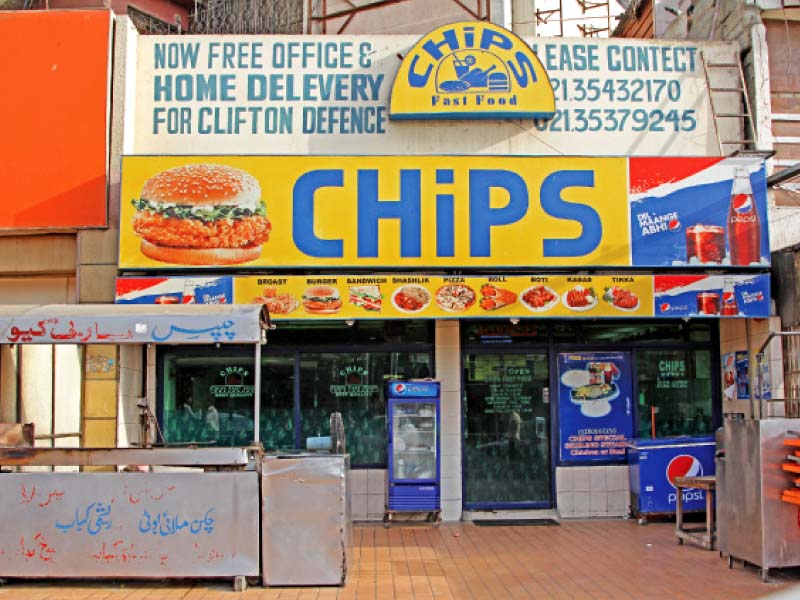 ---
KARACHI:



After 27 years of serving its famous roast beef burgers at Boat Basin, CHiPs is ready to close shop for good. CHiPs will be serving its last burger till next week.




The owner, SM Chaudhry, told The Express Tribune on Saturday why he decided to shut down the business but he has yet to decide which day next week will be their last. "I live in London and want to retire," he said. "None of my kids want to run this place." He added there were other issues, such as safety, dishonest managers and heavy taxes, which led to the decision.

CHiPs started off in December 1988 as a much smaller fast-food joint than it is now. Chaudhry, a self-made man, worked a as waiter in London while he was studying there. Soon after, he came to Karachi with an idea and some equipment to start the restaurant. "I must be the first or second person to introduce pizza in Karachi."

The TV connection

The story behind the name, CHiPs, is also an interesting one. When Chaudhry was asking around for names for his restaurant, a friend's son told him: "Uncle, call it Chips, after the CHiPs police officers." Hence, Chaudhry decided to name it after the famous US television series, called CHiPs, which revolved around the lives of police officers.

CHiPs' specialty throughout the years has been its roast beef burgers, which started off at the price of Rs20 and now cost Rs230. "They are of good quality that's why they are so famous," said Chaudhry.

Back in the day, their main competitor was Mr Burger but Chaudhry, who worked for 12 hours in the kitchen himself, has seen queues outside his restaurant, waiting for them to serve. Some years later, Chaudhry opened a branch on Tariq Road but had to shut it down due to threats from political parties. A kidnapping attempt on him in 1997 forced him to take his family with him to London, from where he continued to manage the business.

As he looked around at the restaurant on Saturday, Chaudhry admitted they had failed to keep up on maintenance. The last time the eatery was renovated was around 10 years ago, he said.

In a week's time, a bank would be opening up on this site. But until then, the eatery has seen a rise in sales. Since people came to know the restaurant is closing down, CHiPs' sales have gone up, said its cashier.

Loyal customers

The eatery's clientele is now spread across the world but they still remember the hangout from their teenage years. Bilal, a young man who was ordering beef burgers, said that he was buying it for his friends in Canada. "They came to know it's shutting down and asked me to send it to them." Bilal has been coming to CHiPs for the last 25 years but admitted the place has a lot of competition now.

Some customers are unwilling to accept the shutdown and have even offered to give money so that it keeps running.

Comedian Ali Gul Pir recalled how he and his friends went to CHiPs the first time they bunked school in class eight. "We climbed over the school wall and abandoned the friend who fell down and broke his leg," he remembered. "We went to CHiPs then."

Over the years, CHiPs has been a popular hangout for young couples on dates and students bunking schools nearby. It used to be frequented by celebrities, the likes of former singer Junaid Jamshed. In fact, Ali Haider even asked the owner to put up his posters on the windows when he kicked off his career.

"I feel sad that I am closing it down," said Chaudhry. "But life has to go on."

Published in The Express Tribune, May 24th, 2015.