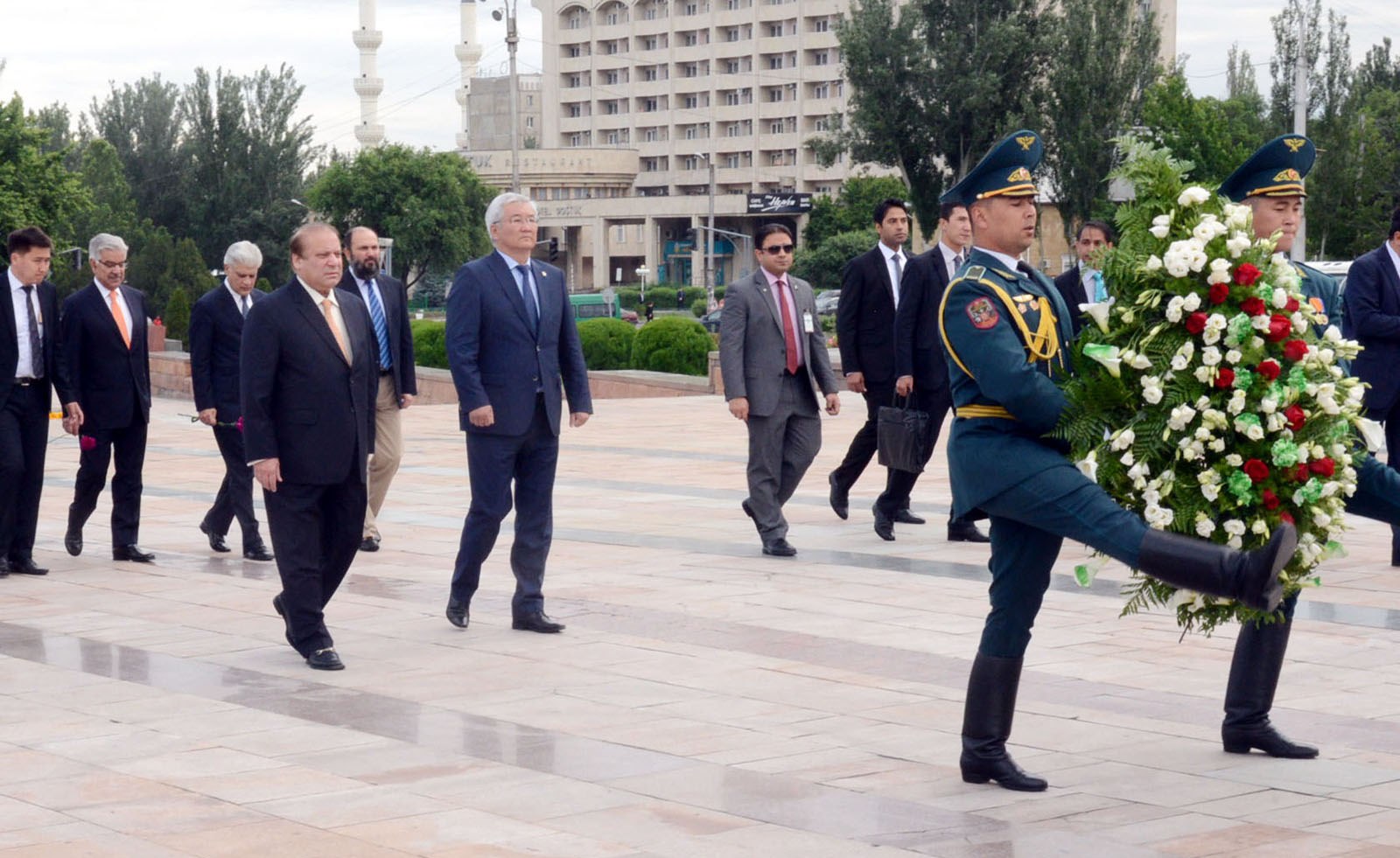 ---
BISHKEK, KYRGYZSTAN: Prime Minister Nawaz Sharif concluded a visit to the Central Asian region Friday, pushing to expand energy ties with the former Soviet states to tackle Pakistan's chronic power shortages.

In a meeting with his Kyrgyz counterpart, Temir Sariyev, in the capital Bishkek on Thursday, the prime minister discussed an electricity project that would see Pakistan import up to 1,000 megawatts from mountainous Kyrgyzstan and Tajikistan.

The 1,200-kilometre (750-mile) power line, which would also supply 300 megawatts to conflict-torn Afghanistan, "would ease the electro-energy deficit" of his country of 185 million people, Nawaz said as the two agreed to develop energy, security and tourism ties.

Read: PM Nawaz in Bishkek: Pakistan, Kyrgyzstan to boost trade ties

Sariyev promised his country's "active participation" in the project, known as CASA 1000.

The prime minister also met Kyrgyz President Almazbek Atambayev during the visit.

Though the World Bank is financing half the project, CASA 1000 faces challenges since Kyrgyzstan and Tajikistan can produce an energy surplus only in the summer when their mountain rivers fill with water.

The project would therefore only partially solve Pakistan's politically contentious deficit.

Nawaz flew to Bishkek from the Turkmen capital Ashgabat, where he spoke with Turkmenistan's leader Gurbanguly Berdymukhamedov on Wednesday.

Read: Nawaz pushes Turkmenistan to fast track implementation of TAPI

Little detail was disclosed from negotiations in secluded gas-rich Turkmenistan, but they were likely focused mainly on TAPI, the ambitious pipeline project valued at up to $10 billion that would pump Turkmen gas to the South Asian country and India, also via Afghanistan.

The planned 1,800-kilometre link could deliver 33 billion cubic metres (bcm) of gas annually to the growing Indian and Pakistani markets with Afghanistan likely to absorb no more than 0.5 bcm.

After the talks, Nawaz said he hoped to "intensify work on the TAPI project that would bring advantages to the entire region."

The pipeline however faces security concerns in Afghanistan and ballooning costs while it lacks a commercial investor.

Afghan President Ashraf Ghani said in April the project may take five years to complete.