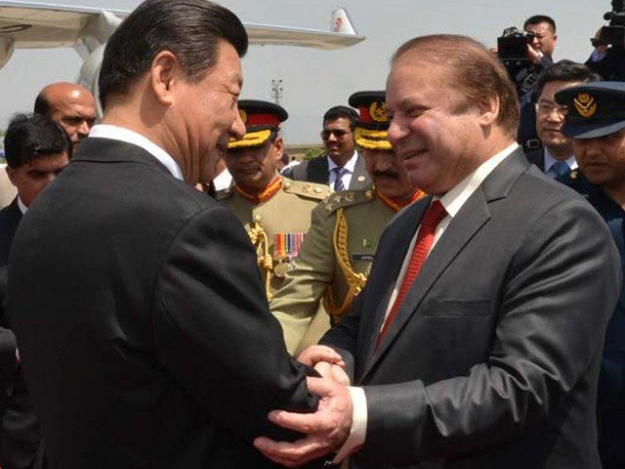 ---
ISLAMABAD: While a political ado is being witnessed in Pakistan on the suspected change of the Pak-China Economic Corridor route, Chinese authorities have cautioned local authorities of a possible terror attack aimed at making the project a failure.

According to them, insurgents in Balochistan have prompted security fears for the 3,000-kilometre-long route in the province, a senior security official told The Express Tribune on Friday.

He said in addition to the insurgents, many foreign hostile intelligence agencies could also extend their support to the militants to sabotage some key projects particularly on the eastern alignment -- Gwadar to Quetta -- where work has already started.

Read: China-Pakistan Economic Corridor: Lines of development – not lines of divide

"The Chinese have sounded a note of 'caution' soon after reports suggested foreign agencies' support to militants," said the official, who attended an important meeting discussing key issues relating to Gwadar Port and Economic Corridor at the Ministry of Defence this week.

He further said, "Research and Analysis Wing (RAW), with other hostile agencies, is at the frontline to sabotage this project – that is what Chinese intelligence agencies shared with us."

He added that the meeting also discussed concerns the Chinese authorities reminded Pakistan's military and civilian government about an attack on state-run installations in Gwadar district last month, which were conveyed last month.

Security measures

Meanwhile, a special security division consisting of more than 8, 000 military personnel (nine army battalions) has been trained and will guard key projects linked from Hyderabad to Karachi and Gwadar through N-10 East Bay Expressway along the coastal line, officials overseeing the security of this route said.

They further said that an estimated 9, 000 security personnel – comprising Rangers, Levies, police, scouts – making up six wings will assist the military to guard more than 15,000 Chinese workers on this route.

Moreover, a major-general-rank officer will command the entire unit. Apart from guarding the economic corridor, an estimated 8,000 security officials have already been deployed for more than 8,112 Chinese workers executing 210 projects in Pakistan.

Gwadar Airport

An official of the Ministry of Interior revealed that the security layer around the Gwadar International Airport -- a project costing $230 million to start this month -- has been doubled following recent threats.

A similar case of security is with China-Pakistan Friendship Hospital and Pak-China Technical and Vocational Institute falling under the jurisdiction of Balochistan, he added.

Security will have to be strengthened further as around 7, 000 additional Chinese workers are expected to join the already engaged teams to execute multi-billion projects around the route connecting Kashgar with Pakistan at Kunjarab – a point from where China wants to link to Gwadar port in the Arabian Sea.

Read: APC opposes detours in economic corridor route

Commenting on the complex situation, former caretaker interior minister Malik Habib said the reported presence of foreign elements in Balochistan poses a big challenge for law enforcement agencies to provide security to Chinese workers.

"The economic corridor is strategically very important -- many hostile agencies have started backing Baloch militants," he said.

According to Director Pakistan Institute of Strategic Studies Amir Rana, "China's main worry seems to be the overall security of the corridor in the near future."

Substantiating his point, Rana said threats such as tribal feuds, militants in Diamer, Baloch insurgents, political issues, nationalist and separatists groups link directly to the corridor security.
COMMENTS (73)
Comments are moderated and generally will be posted if they are on-topic and not abusive.
For more information, please see our Comments FAQ