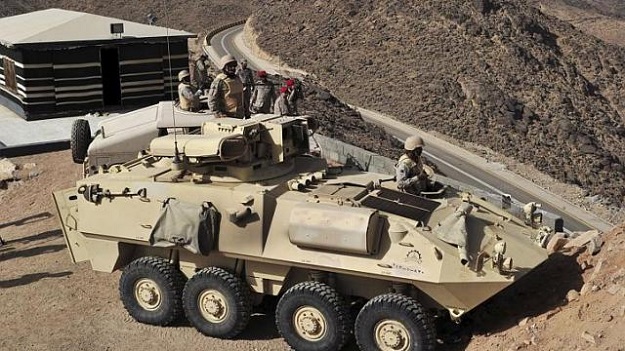 ---
DOHA: A cross border rocket attack launched from inside Yemen killed one Saudi citizen and wounded two others on Thursday in the southern province of Dhahran, Saudi Arabia's state news agency (SPA) reported.

"At 18:30 on Thursday the civil defense sent a communiqué stating that the village of al Hosn in Dhahran faced [an attack] by military rockets from inside Yemeni territory, which resulted in the death of a citizen and injury of two others," SPA said late on Thursday.

The Saudi-Yemen border has in some places become a front line between the kingdom and Iran-allied Houthi rebel group that a Saudi-led Arab alliance has been bombing for eight weeks. Earlier this week, the Houthis' Al Masira TV channel broadcast footage it said showed its fighters entering a Saudi border post after being fired on by Saudi tanks and helicopters.
COMMENTS
Comments are moderated and generally will be posted if they are on-topic and not abusive.
For more information, please see our Comments FAQ