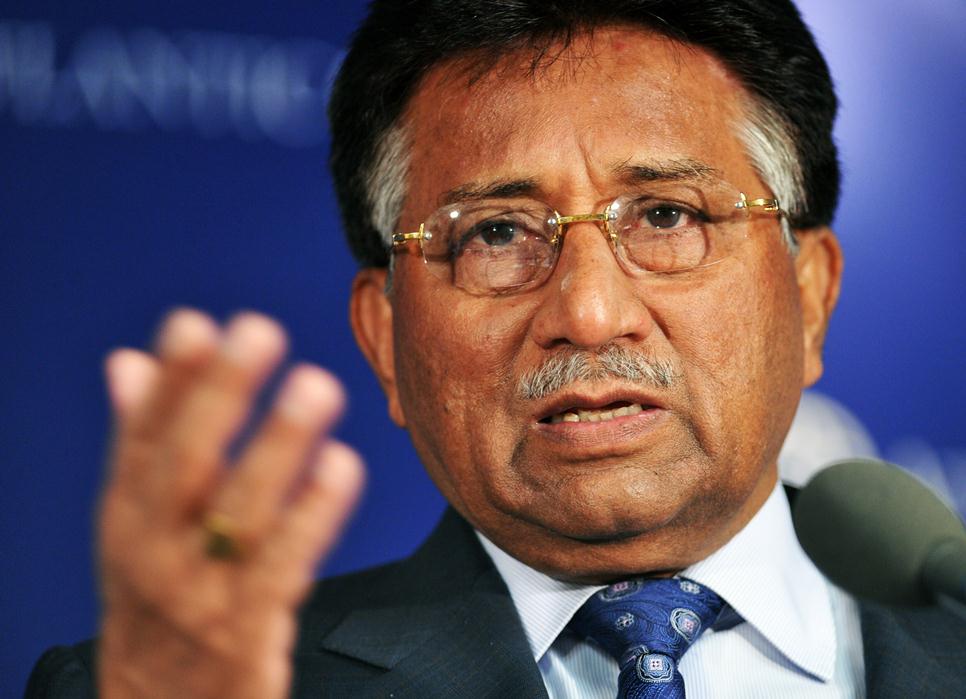 ---
KARACHI: Former military ruler General Pervez Musharraf said India would never be able to forget the Kargil war as his armed forces "caught the enemy by the throat".

"India would never be able to forget the three-month-long battle [Kargil war] when our gallant armed forces caught the enemy by the throat," he made the remarks while addressing the swearing-in ceremony of the office-bearers of his All Pakistan Muslim League (APML) youth-wing in Karachi on Sunday.




Pakistan had won the battle in 1999 but the then Pakistan Muslim League-Nawaz (PML-N) government converted the success into a political defeat, asserted Musharraf, who was elected in army uniform as the 10th president of Pakistan in 2001.

He claimed that the Pakistan Army along with the second-line force had entered Kargil district of Kashmir and took over key strategic positions at five locations, four of which were not even known to the Indian forces.

"India had barely reclaimed half of the territory in one area," he said, adding, "It was the greatest military victory against India, but regrettably Pakistani politicians wasted this opportunity."

Lashing out at the PML-N government on its performance in the current tenure the APML chief said the country which is full of resources has come to a dead end due to bad governance.

"What democracy has given this country since the time of my departure?" he questioned, and went on to say, "The public in general does not care about the system of governance,  democracy or dictatorship, people only want peace and prosperity in Pakistan and accountability of corrupt politicians."

He announced that the APML will participate in the upcoming local bodies as well as general elections, especially in the administrative territory of Gilgit-Baltistan.

'Indian hand' in terrorism

The ex-chief of army staff claimed that the Indian spy agency, Research and Analysis Wing (RAW), was directly involved in Balochistan and Karachi unrest.

"Indian embassies in Afghanistan are functioning as training headquarters of terrorists, the evidences of which have been provided to the Afghan government," he said.

Published in The Express Tribune, May 18th, 2015. 
COMMENTS (89)
Comments are moderated and generally will be posted if they are on-topic and not abusive.
For more information, please see our Comments FAQ