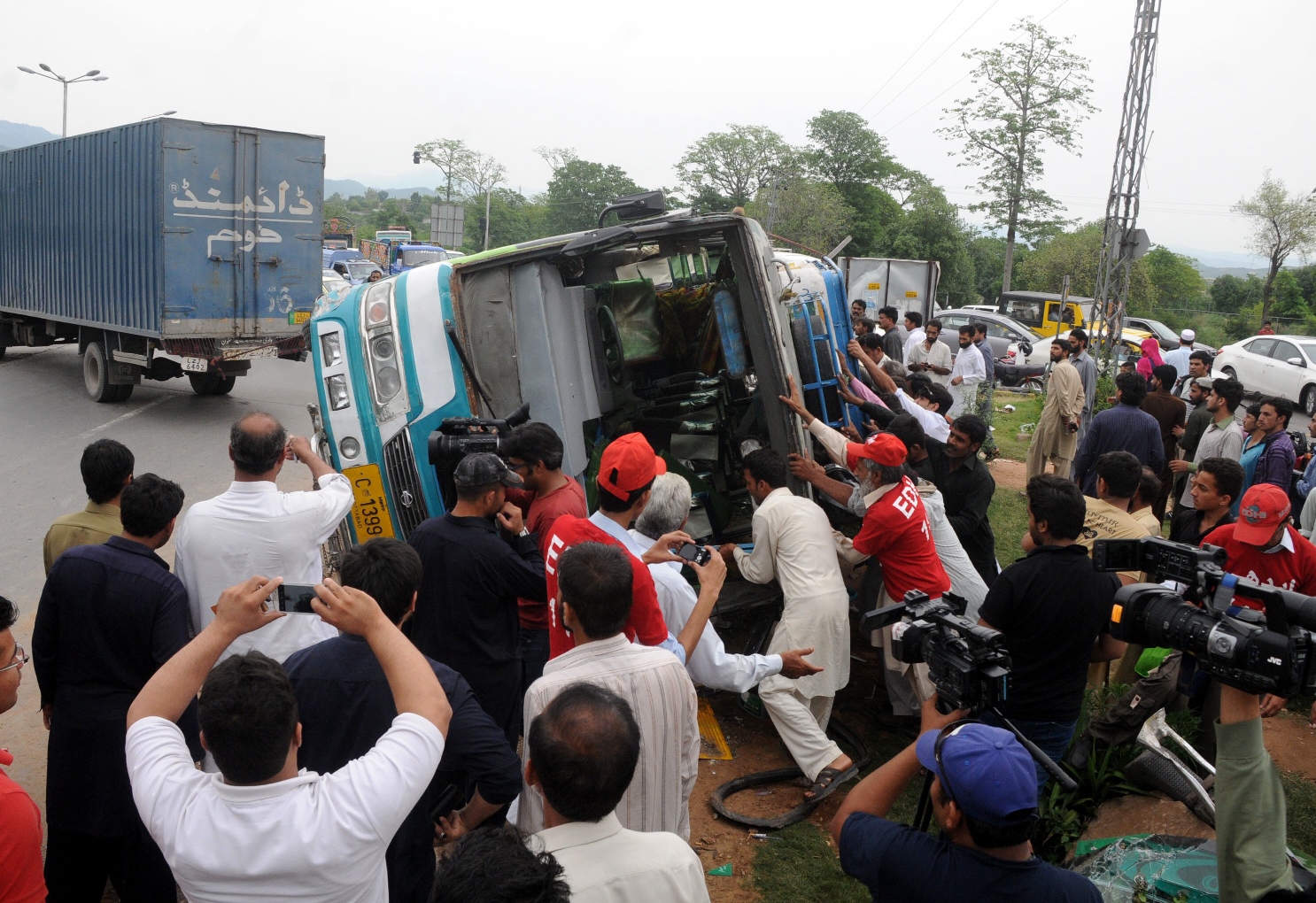 ---
ISLAMABAD: Over a dozen people, including women and children, were injured on Sunday when a bus overturned trying to save two young men riding a motorcycle near the Lake View Park on Murree Road.

According to the police, a bus carrying around 40 passengers back from Murree overturned leaving 14 people injured in an attempt to save two motorcyclists.

The police said the accident took place when the motorcyclists suddenly came in front of the vehicle, en route to Rawalpindi, and the bus swerved sharply to avoid collision.

The police said most of the passengers were hurt because of the broken windows and were immediately rushed to the Polyclinic hospital. The bikers escaped unhurt, the police added.

Three men, four women and a girl out of the total injured are being treated at Polyclinic while one man was being treated at the Pakistan Institute of Medical Sciences. All the injured were out of danger, the police added.

In an accident last year
at least 10 people including two children and as many women were killed when a bus fell down a hill while returning from Murree to Rawalpindi.

The bus, which was carrying 20 passengers lost traction on a slippery road amid rainfall, rolling on its side as it fell down a slope.

Bus accidents are common on the mountainous track to Murree owing to careless driving and speeding.

Published in The Express Tribune, May 18th, 2015.