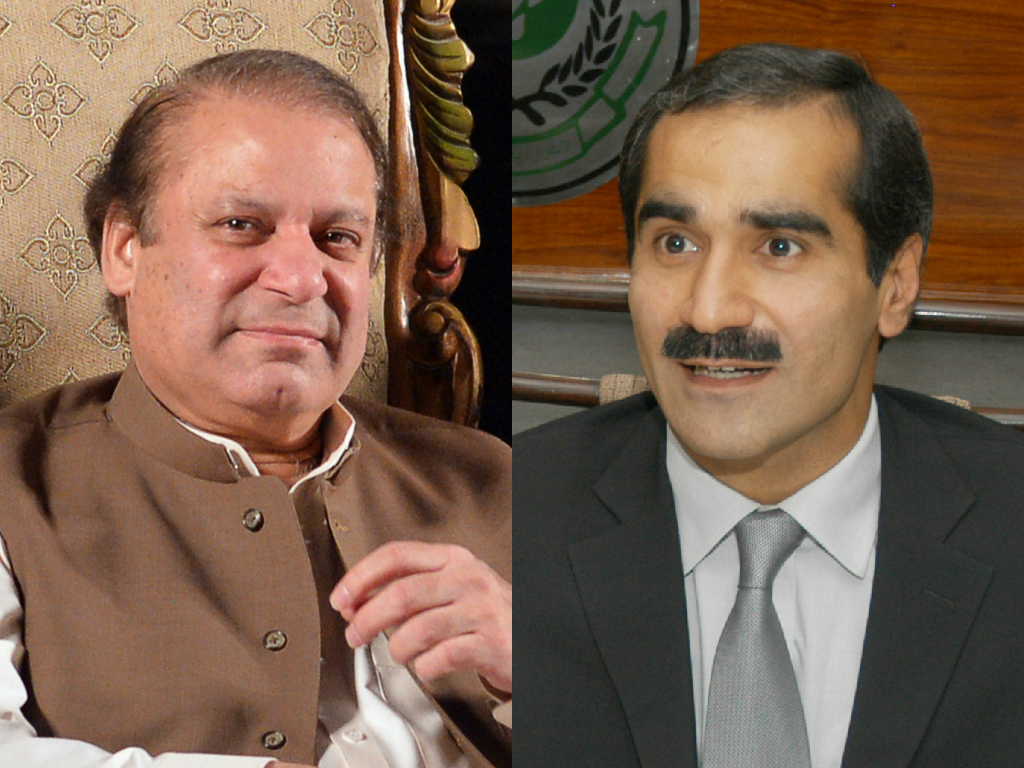 ---
ISLAMABAD: Prime Minister Nawaz Sharif on Friday heaped praise at railways minister Saad Rafique while inaugurating the Green Line train in Islamabad.

After the inauguration, the premier addressed various dignitaries, the media and took the opportunity to honour Railways Minister Khawaja Saad Rafique.

"I was right to choose Khawaja Saad Rafique to become the railways minister," he said.

Read: Stay online on the Green Line from Karachi to Islamabad

"In just two years, Pakistan Railways has progressed. Saad Rafique is a good team leader," he said.

The prime minister's remarks come hours after the Election Commission of Pakistan issued a notification recalling its earlier notification that annulled Saad Rafique's membership in the National Assembly from NA-125.

Rafique's victory from NA-125 was termed invalid by an election tribunal on May 4 after the panel found irregularities in the records of election material for the constituency. A re-poll was also ordered within 60 days of the verdict announcement.

Read: ECP restores Khawaja Saad Rafique National Assembly membership

The premier said that various institutions of the state and their performance reflect the performance of the government.

"Restoration of the railways was a major challenge," he said.

Nawaz said that the Green Line would transport passengers from Karachi to Islamabad and vice versa with the fare of Rs 5,500.

Furthermore, he elaborated that the route will include other destinations such as Rohri, Bahawalpur and Lahore and the train is equipped with "advance facilities" such as Wi-Fi and the total journey would take 23 hours.

Read: Development agenda: Lahore metro train gets green signal

"Passengers will also be provided with Rs 1 million travel insurance," Nawaz said.

The premier also stressed that the bathrooms of the train are better than the ones in Pakistan International Airlines.
COMMENTS (15)
Comments are moderated and generally will be posted if they are on-topic and not abusive.
For more information, please see our Comments FAQ