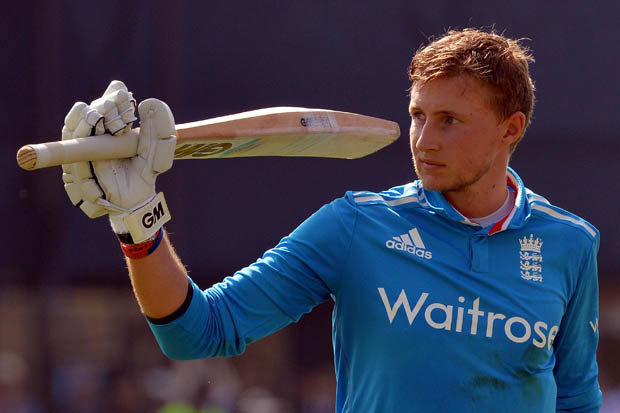 ---
LONDON: Ian Bell hailed Joe Root as a future Test captain despite being replaced as vice skipper by his fellow batsman in this week's turbulent shake-up of English cricket.

Root's appointment was all but overlooked in the furore surrounding new England cricket director Andrew Strauss's decision to extend Kevin Pietersen's international exile.

Bell said Thursday that while disappointed to lose his role as Alastair Cook's deputy, he understood Strauss's reasons for the change.

"He sees Rooty as a future England captain," Bell said at a press conference organised by Test series sponsors Investec.

"It's a smart move. He (Root) has got a good cricket brain. It will be good for him to learn a few more of the things that are going on with Cooky, so he can be a good England captain one day.

"We've got to start looking forward — and Joe Root is an England captain of the future, there's no doubt about that," Bell said of the 24-year-old Yorkshireman.

Since arriving at the England and Wales Cricket Board last weekend, Strauss had already overseen the dismissal of England coach Peter Moores.

On Monday he told Pietersen that he wouldn't be considered for the upcoming home series against New Zealand and Australia, despite his career-best, unbeaten triple century for Surrey.

With New Zealand, who recently humiliated England at the World Cup, first-up in a two-match series before Australia arrive later, the hosts face a tough season of Test cricket.

But just as in 2005, when he was a member of England's first Ashes-winning side in nearly two decades, Bell believes the team can turn things around.

"The last 12 months have been tough on and off the field, it's not been great. Now we have to change that," he said.

"Where Australia are and where we are, it's going to be a similar situation to 2005.

"Michael Vaughan (England's winning captain in 2005) wanted us to take them on and lose doing that rather than playing passive cricket.

"We'll have to take the odd risk. (But) if we play good cricket, we can start getting people talking about cricket again," added Bell.
COMMENTS
Comments are moderated and generally will be posted if they are on-topic and not abusive.
For more information, please see our Comments FAQ