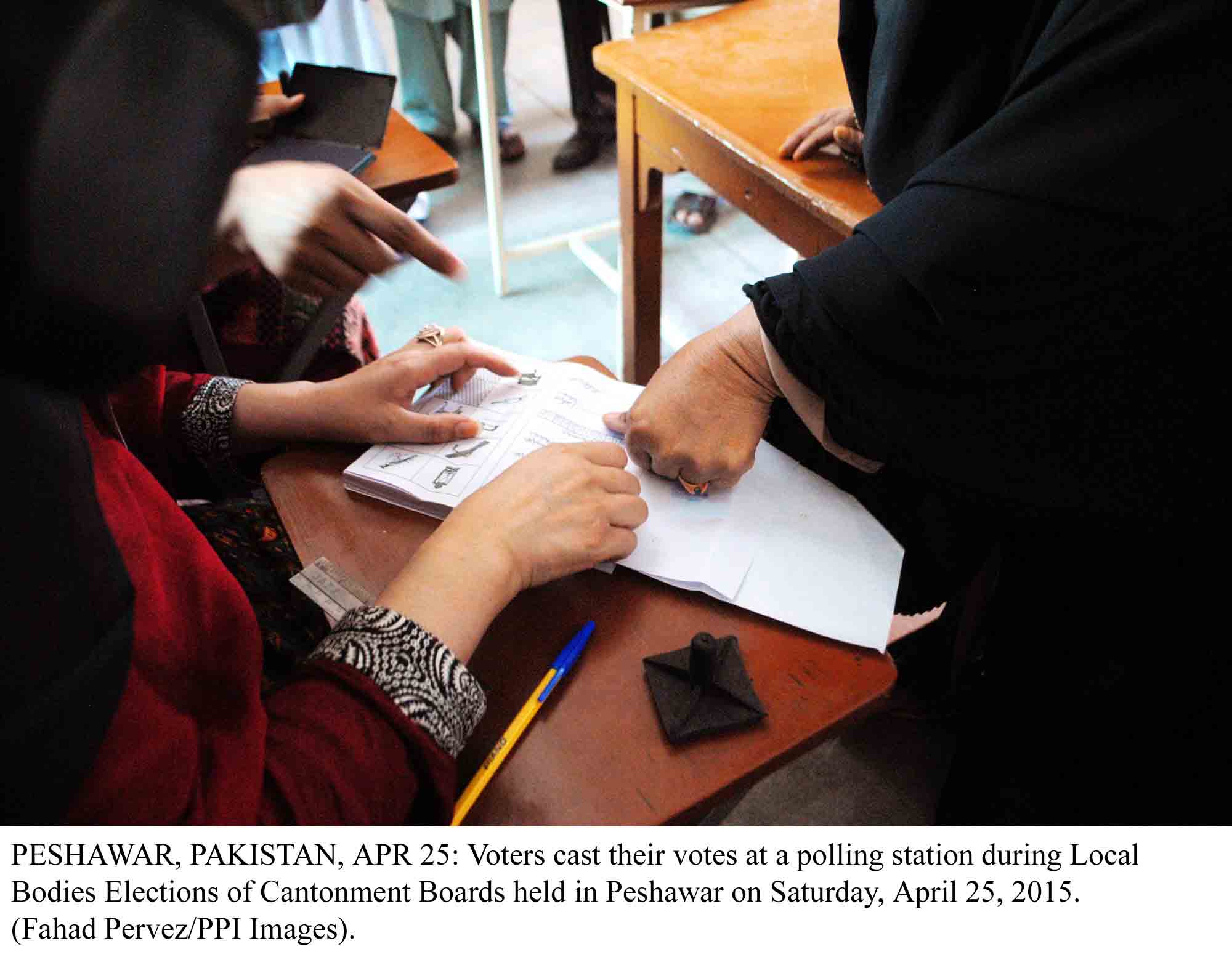 ---
PESHAWAR: Around 93,231 candidates will contest local government polls for 43,954 seats across Khyber-Pakhtunkhwa (K-P), a provincial election commission official told The Express Tribune on Monday. However, he said this is not the final number as lists from some districts are yet to be obtained.

According to the ECP official, 103,522 aspiring candidates submitted nomination papers from across the province. However, only 93,231 were accepted.

The nomination papers were submitted by candidates for district and tehsil councils. Candidates for general, women, youth, minority and peasant seats also filed papers.

"Some districts have not submitted their candidate lists; it is the responsibility of district returning officers to provide complete details to the ECP," said the official, requesting anonymity.

Contesting from Peshawar

A total of 3,762 candidates in the provincial capital have begun their election campaigns after the acceptance of their papers and allocation of election symbols. Of these 221 are aspirants for the district council, 255 for tehsil and town councils, 1,598 are contesting for general councillor seats, 419 for women's seats, 643 for peasants, 588 for youth and 38 for minority seats.

Security provisions

Of the 10,855 polling stations established across the province, 3,940 have been declared sensitive while 2,837 have been declared highly-sensitive, according to a handout issued by the police department on Monday.

Moreover, before arranging a rally, candidates are required to take permission from the district administration and the police to ensure that foolproof security is provided at the site of the congregation. Anyone attending such a public gathering is required to undergo a body search, while canine units will also be deployed.

IGP Nasir Khan Durrani has also directed DPOs to issue retainer permits to security guards of candidates and make the process easy for them. Policemen have also been instructed to provide security to election offices, police stations and district jails during the electioneering days.

Keeping a check

Wall-chalking, hate speech and distribution of inflammatory literature will be completely banned and police has been directed to keep in close contact with intelligence agencies and keep an eye out for disputes between candidates to thwart any untoward incident.

Moreover, law-enforcement agencies have been directed to stay neutral during the election, while no policeman who is related to candidates in any way would be deployed at polling stations.

The police have been directed to engage local office-bearers of political parties contesting the polls and help resolve their issues through dialogue. They have also been told to prepare a security plan for each polling station in accordance with the threats, if any, to the building.

IGP Durrani has also directed that control rooms be established at district and regional level for effective coordination.

Published in The Express Tribune, May 12th, 2015.
COMMENTS
Comments are moderated and generally will be posted if they are on-topic and not abusive.
For more information, please see our Comments FAQ