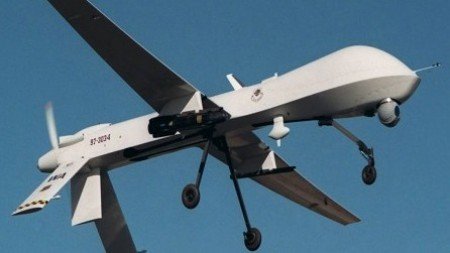 ---
PESHAWAR:
Seven people were killed after US drones fired three missiles in North Waziristan Agency on Saturday.
The death toll has been confirmed by security officials according to AFP. Four other people have also been injured in the attack.
The drone strike took place in the Mir Ali tehsil of the agency. North Waziristan has been the focus of dozens of such US attacks which have killed hundreds of people, including civilians, since August 2008.
The Pakistani government has criticized the drone strikes saying that they infringe upon the country's sovereignty and fuel support for militants.