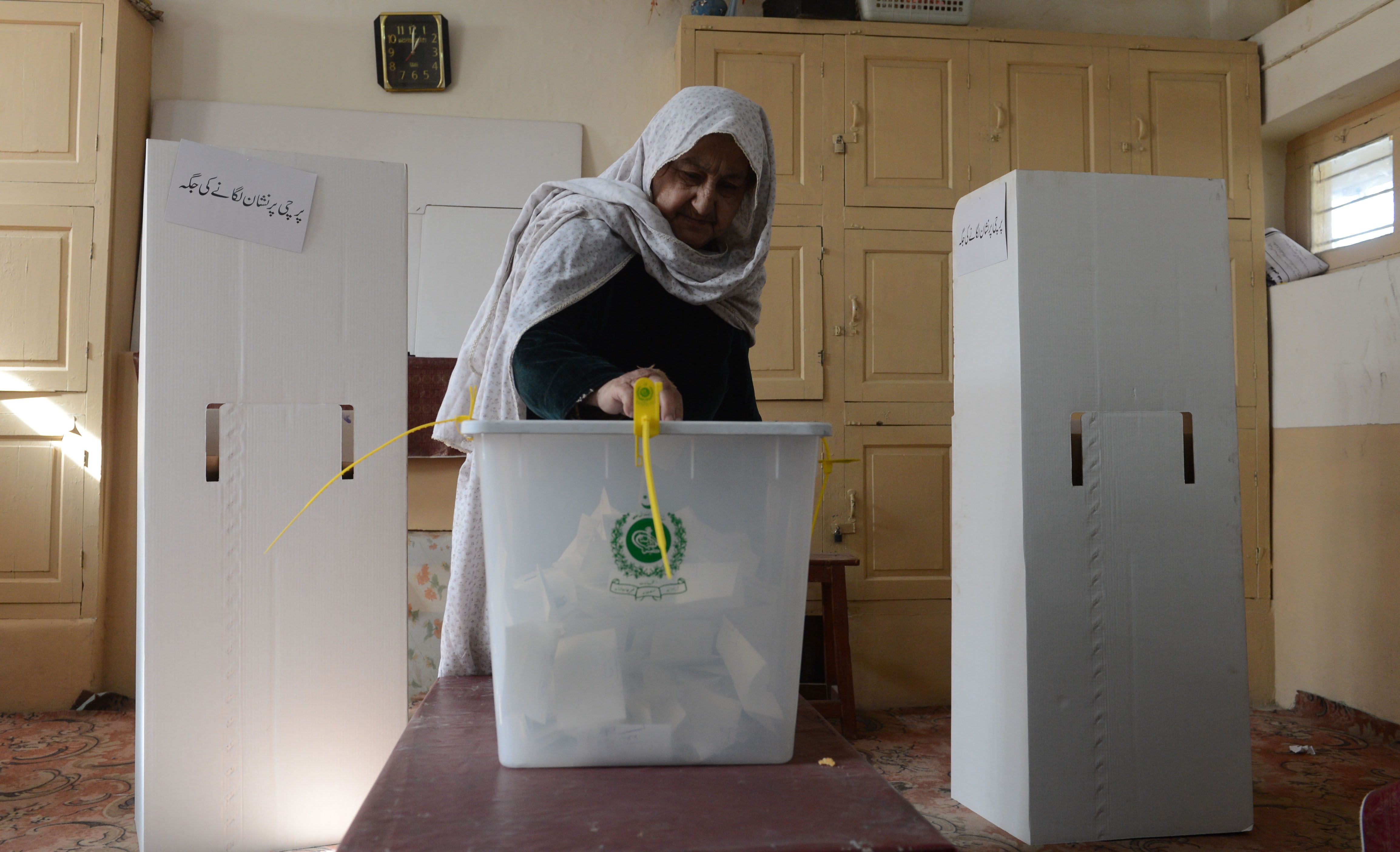 ---
The women of Pakistan have a major problem. It is called 'men'. Patriarchy and misogyny poison the lives of women from womb to tomb. It is of course unfair to tar all men with the same brush, there are exceptions, and the gentlemen of the Election Commission of Pakistan (ECP) are today providing one such. It has taken exception, and rightly so, to reports of women being barred from voting in a recent by-poll in Khyber-Pakhtunkhwa (K-P). Women in the PK-95 constituency of Lower Dir are said to have been denied the vote after a consultation meeting among tribal elders and the electoral candidates.

Whilst we are not privy to the detail of the discussions, it may reasonably be surmised that the 'cultural' argument was advanced, namely that it was "culturally inappropriate" for women to vote as it would mean that they crossed a "cultural boundary" by so doing. Not all aspects of every culture are defensible, and all cultures mutate and shift over time. In purely cultural terms, nothing is ever completely static, and the men of Lower Dir are out of step with the way the rest of the world is moving — towards the emancipation of women and their greater participation in public life.

On May 8, the ECP put on notice the seven candidates who contested the by-poll. It also says that the K-P chief secretary and the district returning officer of PK-95 Dir be asked to explain themselves if the reports are found to be true, and there seems little doubt that they are. If candidates are found to have deliberately excluded women from voting — as is their constitutional right — then they must be disqualified and the by-poll re-run, the next time including women voters for whom it is possible to make separate provision enabling them to vote. The toxins of patriarchy and misogyny for too long have coursed through Pakistan's cultural veins. They have rarely been challenged and we are heartened to see that the ECP has taken up the cudgels on behalf not only of the women of Lower Dir but all women, everywhere. We wish it luck in this enterprise.

Published in The Express Tribune, May 10th, 2015.

Like Opinion & Editorial on Facebook, follow @ETOpEd on Twitter to receive all updates on all our daily pieces.
COMMENTS (1)
Comments are moderated and generally will be posted if they are on-topic and not abusive.
For more information, please see our Comments FAQ