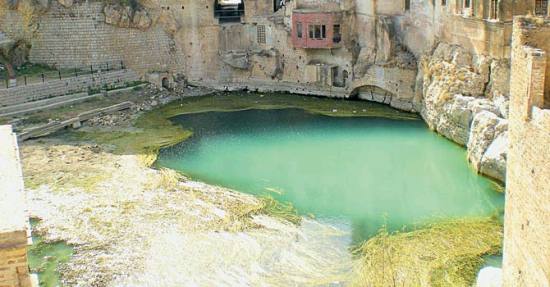 ---
NEW DELHI: In a goodwill gesture, Pakistan has sent a pitcher of holy water from the Katas Raj temple in Chakwal district to Indian politician L K Advani.

The pitcher, carrying holy water from the 'Amar Kund' (holy pond) of the temple, was sent to Advani on Thursday by Pakistani High Commissioner to India Abdul Basit.

In 2005, the  former BJP president was invited by the government as a chief guest to commemorate the restoration of the temple. Since then, Advani has been inquiring about the progress of the uplift work at the temple.

Read: Sacred waters: Katasraj lake being rehabilitated

It is believed that the five Pandava brothers, heroes of the historical epic Mahabharata, stayed at this temple for four out of the 14 years they spent in exile.

According to Hindu mythology, the pond at the temple was formed by Lord Shiva's tears which he is believed to have shed after the death of his wife, Satti. When Satti died, Lord Shiva cried so much and for so long, that his tears created two holy ponds - one at Pushkar in Ajmer in India and the other at Ketaksha, which literally means raining eyes, in Sanskrit. It is from this name that the word Katas is derived.

The article originally appeared on the Times of India.
COMMENTS
Comments are moderated and generally will be posted if they are on-topic and not abusive.
For more information, please see our Comments FAQ