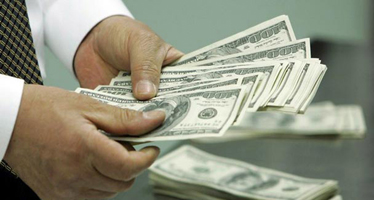 ---
KARACHI: As an investment destination, Pakistan has invited mixed reviews, courtesy the country's  security conditions. Airline companies have made exits, while pharmaceutical businesses have had their share of run-ins with policies. However, the fact remains, and most would agree, that many businesses have shown faith in the long-term gains that can be extracted from Pakistan if a few issues are effectively tackled.

The American Business Council of Pakistan (ABC) has revealed the results of a 'perception survey' that show half of the participants believe that the international view of the country is not pro-investment. This makes it difficult for businesses to pitch Pakistan as an investment destination at a regional level.

The survey allowed ABC members to rate their satisfaction on various economic, regulatory and political factors that affect the performance of businesses operating in Pakistan over fiscal year 2014-2015.




Though American businesses in Pakistan have been adversely affected by deteriorating law and order situation, 80% respondents were optimistic about the future in the longer run.

ABC President Arshad Saeed Husain stressed on implementing concrete policies to improve Pakistan's image. "This plays a central role because Pakistan competes with other Asian players to attract foreign capital," said Arshad. "A strong global perception does the most to strengthen business confidence."

The business climate was rated on various factors influencing it. Of these factors, law and order received the worst response, with 74% of respondents rating it poor. Other areas of concern included policy consistency and implementation, which were rated weakly by over half of the survey participants.

A positive indicator is that over 65% of respondents have indicated that they plan to invest in Pakistan over the next 12 months and 80% are optimistic about the long-term economic and operating climate.

For fiscal year 2014-15, a vast majority of respondents rated the business climate of Pakistan as satisfactory with 11% giving it a poor rating. This is a marked improvement over the last fiscal year 2013-14 when 44% of participants rated the business climate as poor.

With the performance of each of the various federal ministry directly affecting the business climate, participants were asked to rate the performance of each ministry. In this regard, the overall trend reflects a slight improvement in the performance of the various ministries from last year.

The Ministry of Finance and Economic Affairs enjoyed a significant improvement in rating with 77% of participants rating its performance as fair versus 2013-14 when 50% of participants rated the performance of this ministry as fair and 44% rated it as poor.

The Ministry of Science and Technology also showed a marked improvement with 74% of participants reporting the performance as fair and 20% reporting it as poor. In 2013-14, just 47% had rated the performance of this ministry as fair and 43% had rated it poorly.

Published in The Express Tribune, May 7th, 2015.

Like Business on Facebook, follow @TribuneBiz on Twitter to stay informed and join in the conversation.
COMMENTS (4)
Comments are moderated and generally will be posted if they are on-topic and not abusive.
For more information, please see our Comments FAQ