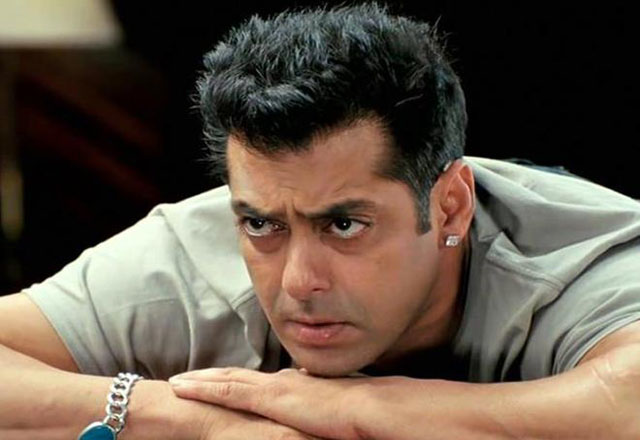 ---
KARACHI: We are happy that justice was served in Salman Khan's case, but we cannot help but think about how much we would have missed his on- and off-screen antics if he had gone on to serve his jail sentence. The actor enjoys a fan following like no one else in the industry, and many of the things he does both professionally and personally get explained away as just Salman being Salman.

Let's take a look at seven things that only Salman Khan can carry off.

1. That sense of style




PHOTO: MISS MALINI

The fashion police would have a field day if any other celebrity were to step out in public with those red pants and that Being Human t-shirt. But because it is Salman Khan, it looks super-adorable. And who else would have looked as cute with that mischievous grin on his face?

For that matter, who could get away with propping his sunglasses on his collar like so:


PHOTO: IBN

2. Those ridiculous dance moves

You just have to see them to believe them.




PHOTO: MENSXP

That's not all:




PHOTO: MENSXP

It gets better:




PHOTO: SALMANKHANHOLICS/GIPHY

3. An entire song without a shirt on

You can take it for granted that Salman will rip off his shirt and show off his washboard abs at least once in every film. But to do an entire song without a shirt? Only Salman!




PHOTO: TUMBLR

Did you know that Salman's shirt is trained to come off on its own?




PHOTO: MENSXP

4. Those priceless expressions!

Who else can pull off those expressions? The scene below is a serious one, but you can't help smiling.




PHOTO: GIPHY

Here is Salman checking out a girl:




PHOTO: TUMBLR

5. Those ridiculous lyrics

Govinda may have Ande ka Fanda, Akhiyon se Goli Maare, and even Kisi Disco main Jayein under his belt, but Salman left him far behind with songs like Oonchi hai Building, Chalti hai kiya Nau se Baara, Tum per hum hain atke, and Ek Garam Chai ki Pyali Ho in the 90s, all the way up to Just Chill, Character Dheela Hai, and Dhinka Chika in the following decades.

Here are some Salman songs you absolutely cannot miss.

We have Ek Garam Chai Ki Pyali Ho:



Oonchi hai Building:



Tum per Hum Hain Atke:



Character Dheela Hai:



Dhinka Chika:



6. Those mindless masala flicks

Dabangg, Dabangg 2, Kick, Wanted, Ready, Ek Tha Tiger. Need we say more?

While we are on the topic, who else could have carried off a screen name like Chulbul Pandey?




PHOTO: IBN

7. Those dialogues

Yes, hundreds of movie lines have been immortalised by the likes of Amitabh Bachchan and Shah Rukh Khan, but Salman seems to have gotten the pick of the bunch when it comes to this department.



From Ready:


PHOTO: DECCAN CHRONICLE



From Kick:



PHOTO: DESI MARTINI



Jai Ho:


PHOTO: DECCAN CHRONICLE
Bodyguard:
PHOTO: DECCAN CHRONICLE



From Wanted:


PHOTO: BLUEGAPE



Last but not the least, Dabangg 2:


PHOTO: BLUEGAPE