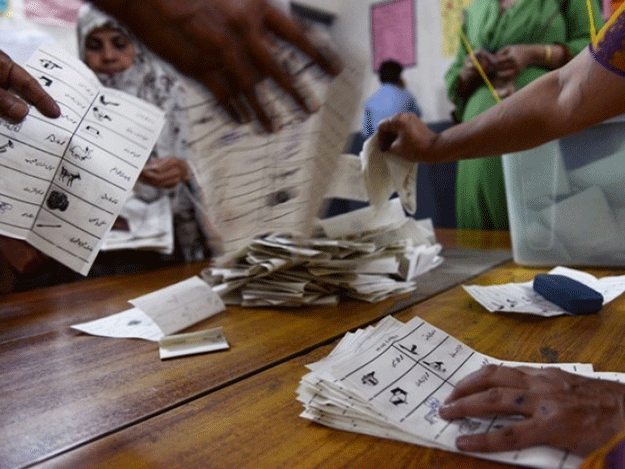 ---
ISLAMABAD: Pakistan Muslim League – Quaid (PML-Q) requested the judicial commission on Wednesday to summon DG ISI and DG MI as witnesses to record their statements regarding alleged rigging in the May 2013 general elections.

The judicial commission on Monday presented a questionnaire to all political parties to investigate into allegations of rigging and other possible malpractices in the 2013 general elections.

Responses of the questionnaire were supposed to handed over to the commission by today (Wednesday).

Related: Judicial commission presents questionnaire to political parties

The questionnaire asks three questions, and related sub questions, about the 2013 general elections.

So far, PML-Q and the Pakistan Tehreek-e-Insaf (PTI) are the only political parties to have submitted their responses up till now.

PTI has stated that the 2013 election's alleged rigging plan involved various elements that were implemented by the Pakistan Muslim League – Nawaz (PML-N). They alleged that the ruling party coopted returning officers, presiding officers and other polling officials into their "plan".

Related: Judicial commission proceedings: PML-N rebuffs PTI's rigging charges

A meeting consisting of all of the lawyers of the political parties involved in the process was summoned today, after which it was decided that the judicial commission will record evidence handed over by PTI on May 5.

This evidence will be cross-examined by the PML-N.

Chief Justice reacts

Meanwhile, Chief Justice Nasirul Mulk has stated that the media should not comment on the proceedings of the judicial commission. He said that the media should stop speculating, otherwise the proceedings will be held in camera.
COMMENTS (5)
Comments are moderated and generally will be posted if they are on-topic and not abusive.
For more information, please see our Comments FAQ