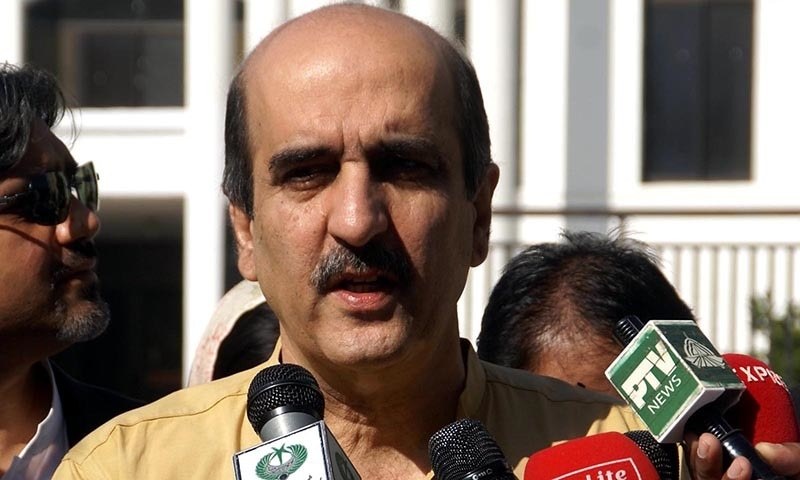 ---
ISLAMABAD:



A day after Pakistan Tehreek-e-Insaf's [PTI] election tribunal reportedly held a meeting in defiance of chairman Imran Khan's instructions, the party heaped scorn at media reports on the subject, calling them unfortunate.




"The two-man tribunal notified by the PTI chief to probe petitions relating specifically to the 2013 intra-party elections stood dissolved by the chairman. It was unfortunate that the media continues to delve on this issue as the tribunal and its members became functus officio once it had completed its task of looking into the intra-party complaints – the only specific function for which it was formed," said PTI information secretary Dr Shireen Mazari in a statement.

She added that the tribunal itself informed the chairman of having disposed of all the intra-party election complaints it had received.

Unfortunately it [tribunal] continued to intervene in other party organisational matters, which were outside of its purview, but in the spirit of tolerance and democracy the chairman accepted some of its suggestions, including the setting up of a new CEC who was directed to inform the party how soon elections could be held. The membership committee was also put under the CEC so that a rational date could be ascertained.

"Commissions, committees and tribunals for specific purposes can be formed by the chairman and can subsequently also be dissolved by him. The election tribunal head himself acknowledged that the chairman of PTI had all the authority to take decisions in its report, and compared his position in PTI with that of Quaid-i-Azam in the Muslim League, she added.

While talking about tribunal's chairman, Justice (retired) Wajihuddin Ahmed, Mazari said "It is sad that the chairman of the tribunal, whom the entire party holds in utmost respect, has become confused between PTI a political party and the courts of the state."

On the other hand, in response to Imran Khan's decision to dissolve the tribunal, Justice Ahmed had said that "Just as General Pervez Musharaf on 26-2-2000 was truncating the Supreme Court, on a day when, across the border, in India they were celebrating their Republic Day we, on April 25,2015, our own Yom-e-Tasis [founding day of PTI] have disbanded (attempted) our own intra party tribunal!"

Akbar S Babar, one of the PTI's founding leader, who had filed a petition before the ECP regarding allegations of corruption in the collection of donations, told The Express Tribune that the decision of PTI chairman is akin to a declaration of martial law being issued on the day that PTI was founded.

Published in The Express Tribune, April 29th, 2015.