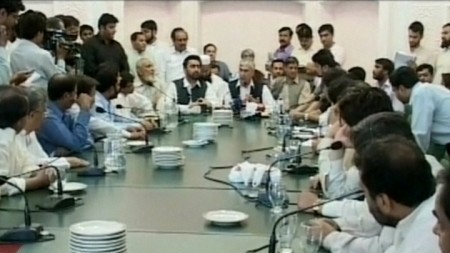 ---
LAHORE:
Dialogue between traders and district government Lahore proved successful on Saturday, as traders agreed to close their shops at 8pm every day.
Groups of traders from different parts of the district participated in the meeting with Commissioner and DCO Lahore. After long hours of debate, traders agreed to close the shopping malls at 8 pm.
The government assured traders that they will get uninterrupted electricity from 4pm to 8pm, but will not be allowed to remain open after 8pm, even on generators of UPS.
Commissioner Khusro Pervaiz said marriage halls will close at 10 pm while food outlets will be allowed to remain open till midnight.
He said the government will also meet with CNG sector representatives to fix their business timings. SSP Lahore Shafiq Ahmed told Express that police had warned traders who had not closed their shops yesterday.
He said the police will immediately arrest traders whose shops remain open after the given time.