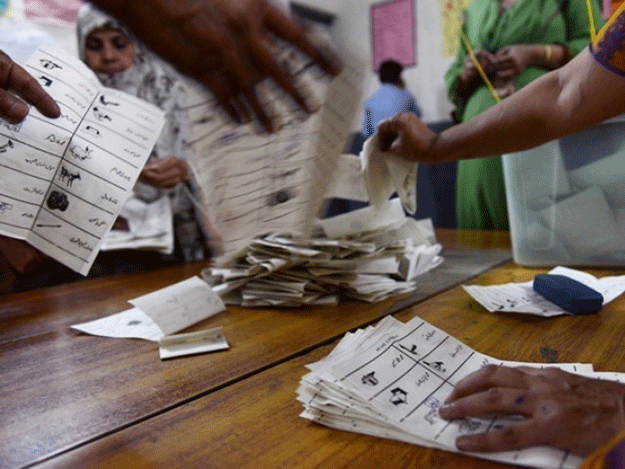 ---
ISLAMABAD: The judicial commission probing allegations of rigging in the 2013 elections has set a deadline for all evidence and proof to be submitted by midday, Express News reported Saturday. 

On March 20, ruling party Pakistan Muslim League-Nawaz and Pakistan Tehreek-e-Insaf (PTI) agreed to form the commission to investigate the allegations in the previous polls.

Read: SC forms judicial commission to probe alleged rigging in 2013 polls

Headed by Chief Justice of Pakistan, Nasirul Mulk, the three-member body said it would make the final call in matters related to examining witnesses and recording their statements.

All parties have been given until midday today to submit any proof or evidence pertaining to the allegations that rigging took place in the May 20013 elections.

Read: Vote fraud probe: Judicial commission issues notices to PML-N, MQM

Pakistan Muslim League - Nawaz submitted their replies, however, the Muttahida Qaumi Movement said that they will not be submitting any answers to the judicial commission today.

Meanwhile, a vehicle full of evidence and proof has been brought by the PTI to be submitted before the judicial commission.

Read: Electoral rigging: Ordinance issued for judicial probe

The commission has firmly stated that no evidence or proof will be accepted after the set deadline.
COMMENTS (1)
Comments are moderated and generally will be posted if they are on-topic and not abusive.
For more information, please see our Comments FAQ