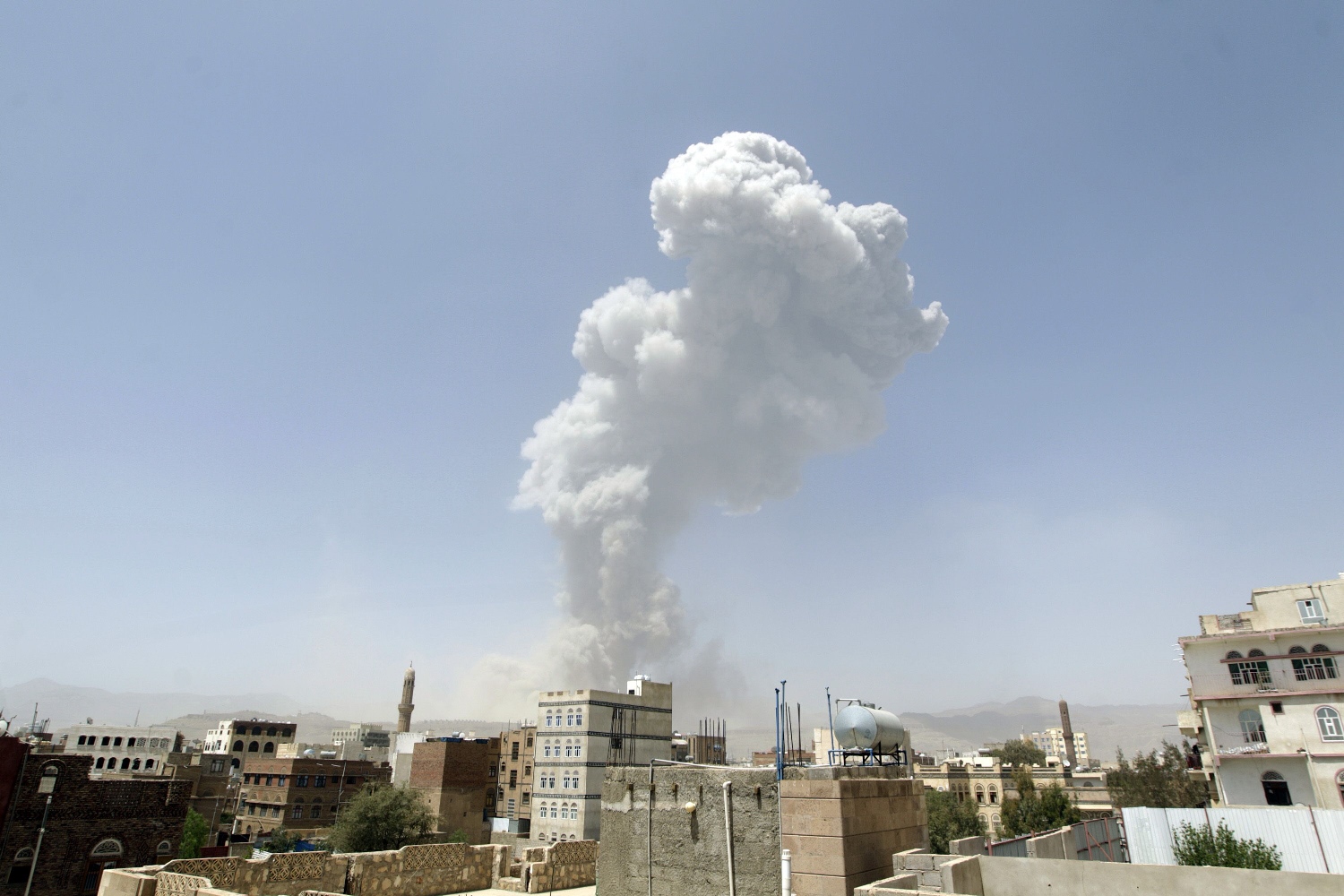 ---
SANAA: At least 15 civilians were killed in explosions that followed an air strike by Saudi-led coalition warplanes on a missile depot in the rebel-held Yemeni capital on Monday, medics said.

Dozens more were wounded, medics said, as scores of nearby houses and vehicles were destroyed in the raid on the base on Fajj Attan hill, south of Sanaa, witnesses said.

The base belongs to the missile brigade of the elite Republican Guard, which remains loyal to former president Ali Abdullah Saleh who has been accused of siding with Houthi rebels in their fight against the government.

Read: Saudi special forces 'involved in Yemen ops'

Fires broke out at the base, at a nearby petrol station and shops at the foot of the hill, witnesses said, with the searing heat keeping people away.

The explosions rocked buildings in several neighbourhoods across the city, witnesses said.

Among those killed in the blast were two employees of local television channel al yemen al Youm, whose offices are nearby. Ten more employees were wounded, according to emergency services.

In the fourth week of the Saudi-led campaign against the rebels, warplanes hit several positions across the capital on Monday including another Republican Guard base east of Sanaa, witnesses said.

Read: At least 76 dead in Yemen air raids, fighting

Riyadh last month assembled a Sunni Arab coalition that launched an air war against the rebels as they closed in on embattled President Abedrabbo Mansour Hadi in his refuge in the southern port city of Aden, which he has since fled for Saudi Arabia.
COMMENTS
Comments are moderated and generally will be posted if they are on-topic and not abusive.
For more information, please see our Comments FAQ