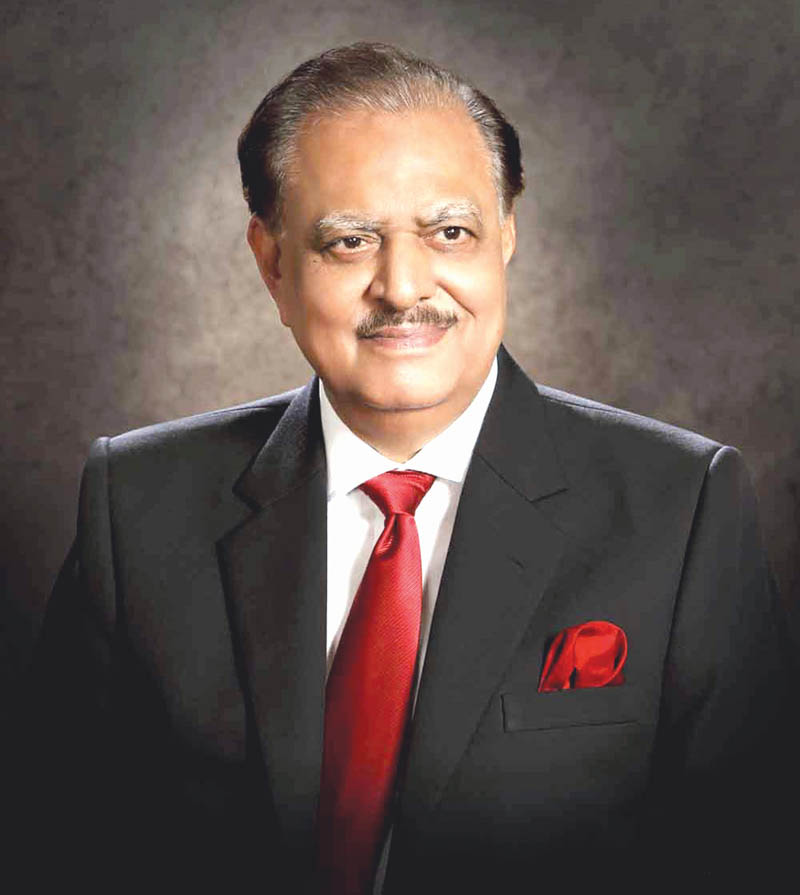 ---
ISLAMABAD:



President Mamnoon Hussain has said that the government is taking effective measures to prevent misuse of the blasphemy law. 




"The blasphemy law in Pakistan applies to Muslims and non-Muslims alike and is non-discriminatory in this regard," he said on Wednesday. The president was talking to a delegation of the German-South Asian Parliamentary Group
of the German Parliament headed by MP Niels Annen at the President House.

"The Constitution of Pakistan guarantees fundamental rights for all citizens irrespective of religion, race, caste, colour, creed or gender," he added.




He said the government has established the National Commission on Human Rights emphasising that an independent judiciary, free media and a vibrant civil society provide additional safeguards for the protection of human rights.

Talking with reference to lifting of a moratorium on capital punishment, the president said Pakistan pursues its policy on the death penalty in light of its Constitution and international law.

"Pakistan's decision to lift the moratorium on the death penalty shall act as a deterrent to the financiers and handlers of terrorism," he said, adding that Pakistani people had been demanding stern action against terrorists. The president apprised the delegates about Pakistan' sacrifices in the war against terrorism, adding that Pakistan has been the worst victim of terrorism.

"The country has suffered economic losses amounting to more than $100 billion and has lost more than 60,000 innocent lives including that of women and children," he said.

Mamnoon reiterated Pakistan's commitment to fighting terrorism and extremism and said the National Action Plan (NAP) has been formulated to effectively deal with the situation. He told the delegation about Pakistan's ongoing military operation Zarb-e-Azb.

"We have resolved to continue the operation indiscriminately until the menace of terrorism is eliminated from the country," he said, adding that "terrorists have no religion and the need of the hour is to promote inter-faith harmony for world peace".

Talking with reference to Pakistan-Germany relations, Mamnoon said the country accords great importance to its relations with Germany, adding that Pakistan desires to further enhance its relations with Germany, both at the bilateral level and in the EU context.

"Pakistan seeks to enhance bilateral contacts, parliamentary exchanges, trade and cooperation in defence, counter terrorism, energy and various other sectors," he said. He observed that Prime Minister Nawaz Sharif's visit to Germany in November, 2014 also helped to further cement the existing ties between the two countries.

"Pakistan keenly anticipates the visit of German Chancellor Angela Merkel to Pakistan this year upon an invitation extended by the prime minister," he said. "Pakistan is an investor friendly country and looks forward to greater German investment, particularly in the energy sector," he added.

Published in The Express Tribune, April 16th, 2015.