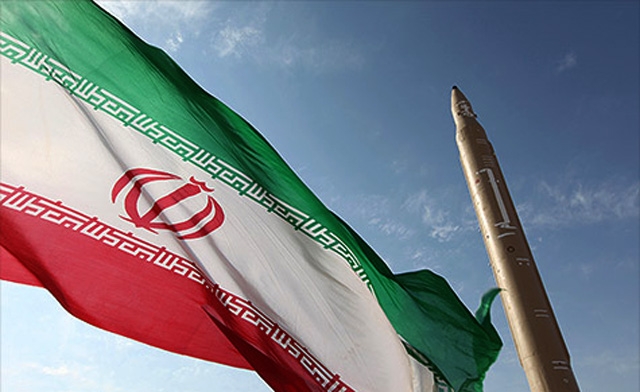 ---
Iran's framework agreement with six world powers on its nuclear programme represents a major opening for Pakistan to benefit from the new opportunities that would emerge once economic sanctions on its western neighbour are eased.

This was the consensus among experts at a seminar organised by the Strategic Vision Institute (SVI) — an Islamabad-based think tank — here on Wednesday, said a press release.

The speakers said that the framework agreement between Iran and P5+1 countries — Russia, China, France, Britain, and the US, along with Germany — have further dispelled fears that the west, after restraining the Iranian programme would start targeting Pakistan's nuclear programme.

Ambassador (retd) Tariq Osman Hyder, who discussed the technical aspects of the framework agreement and its implications on Pakistan and the region, said Pakistan needed to be serious about seizing the opportunity. "There is definitely a big opportunity, Iran is a big market," he said.

Hyder described the agreement as a win-win deal for Iran and the West led by the US. Iran, he pointed out, wanted the right to enrich uranium and it has got that though a restricted one. The West, meanwhile, wanted to prevent Iran from developing nuclear weapons and has made it give up a plutonium route, he said.

"Iran's ability to go nuclear has been curtailed," he said, adding that he saw a strong challenge to the finalisation of the deal by June 30 deadline.

On speculation that Pakistan's nuclear programme could be next in line after the west restrained Iran's programme, Hyder said that there would be no complications for Pakistan as it was a non-NPT state.

SVI President Dr Zafar Iqbal Cheema said that Pakistan has always strongly defended its national interests, that no compromises were made on the nuclear programme, and that there should be no worries on the issue.

He emphasised on the need to improve relations with Tehran.

Former defense secretary Asif Yasin Malik said that issues in the Pak-Iran relationship should have been addressed long ago. "It is inappropriate to be seen as working to improve our relations with Iran just because the west has had a deal with Tehran," he said adding that "we have to be forthright in this relationship".

Former ISI chief Gen (retd) Asad Durrani reminded that Pakistan has previously resisted a lot of pressure from the West for Iran's sake. He said that Islamabad had performed the task of balancing its ties with Gulf countries as well as Iran.

Gen Durrani said that the international milieu has tilted in favour of Iran, which has panicked Saudi Arabia.

He said that Saudi Arabia was pushing Pakistan to get involved in the Yemen conflict.

Published in The Express Tribune, April 16th, 2015.
COMMENTS (4)
Comments are moderated and generally will be posted if they are on-topic and not abusive.
For more information, please see our Comments FAQ