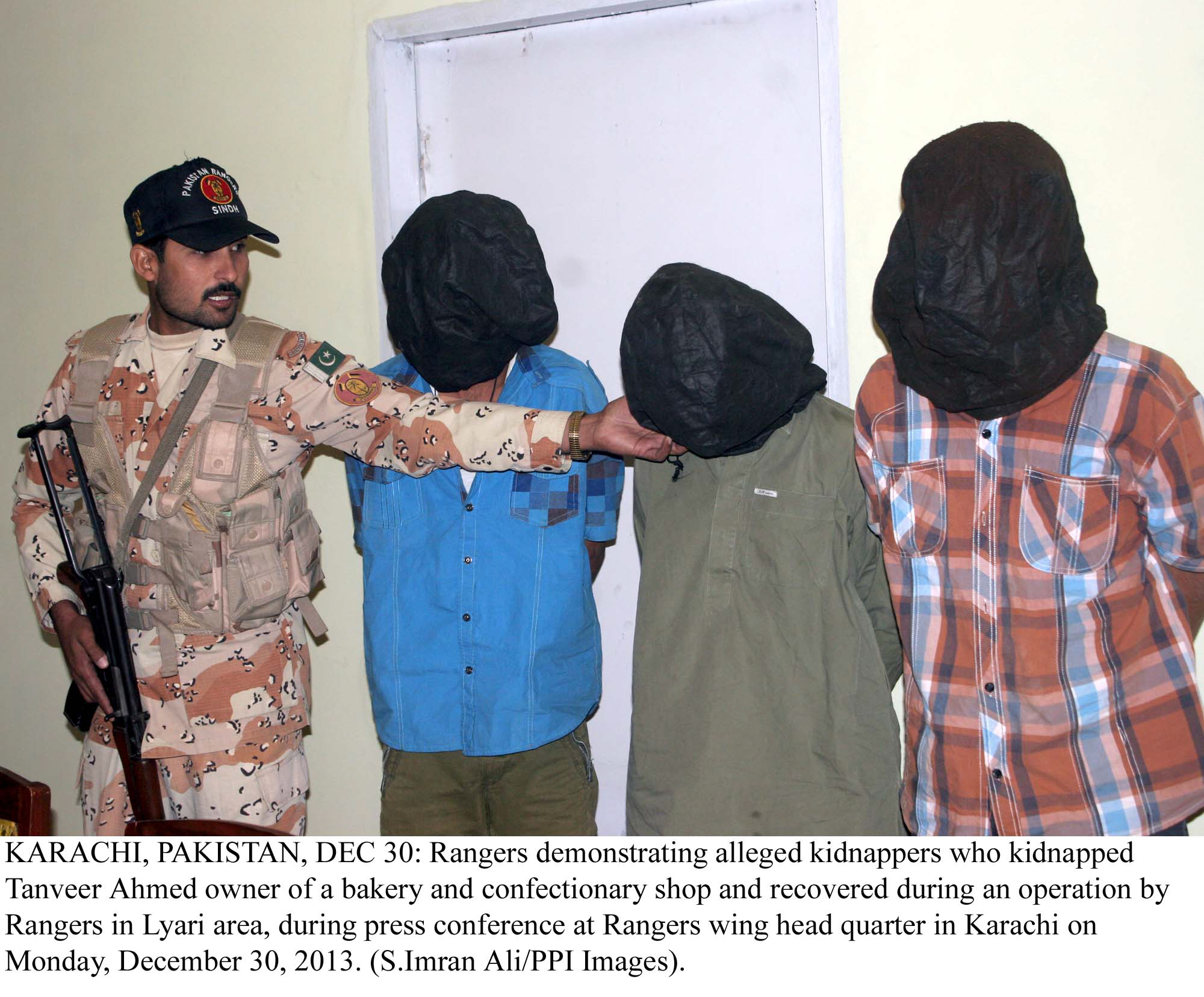 ---
KARACHI: Two 'key' prosecution witnesses identified on Wednesday an alleged target killer affiliated with a political party in a double murder case before a judicial magistrate.

Naeem alias Guddu, a worker of the Muttahida Qaumi Movement (MQM), has been accused of killing two men, identified as Asghar Ali Shah and Jahanzaib Khan, by firing at a Pakistan Muslim League - Nawaz rally during the May 12, 2007, riots.

According to the prosecution, the suspect, who was recently arrested by law enforcers, along with his absconding accomplices, had attacked a PML-N rally in Model Colony. As a result, the two aforementioned were killed, while two others, Shamraiz Khan and Ashfaq Ahmed, were wounded.

The identification parade of the case was conducted inside the chamber of a District East judicial magistrate, Waseem Ahmed Phulpotto. The two witnesses, who are believed to have suffered through the incident, deposed against the suspect, one by one. The judge, concluding the parade, sealed the statements of the witnesses to send the file to the anti-terrorism court trying the suspect.  Separately, another MQM worker, Shabbir Ahmed aka Farhan Mulla, was identified by a witness for murdering a police official.

Ahmed, a former sector in-charge of the party, was arrested during the March 11 raid at the party's headquarters, Nine Zero. The prosecution said that during interrogation, he had revealed his involvement in killing a head constable, Tariq.

The investigator submitted to the court that the suspect, along with other absconders, had gunned down two people including a policeman in 2009. Ahmed's identification parade was conducted before another judicial magistrate of District East, Muqtadir Ali, where a witness, whose name has been kept confidential, identified him.

Both the suspects are currently on remand in police custody in different cases.

Published in The Express Tribune, April 16th, 2015.

 
COMMENTS
Comments are moderated and generally will be posted if they are on-topic and not abusive.
For more information, please see our Comments FAQ