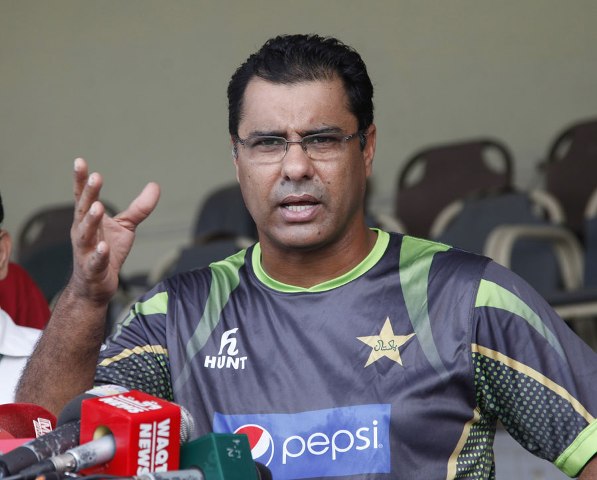 ---
KARACHI: Pakistan cricket team's head coach Waqar Younis on Friday said that off-spinner Saeed Ajmal has the experience to make a solid comeback and will deliver for the team against Bangladesh.

Waqar was talking to the media outside Gaddafi Stadium, Lahore where Pakistan team is participating in a training camp for the series against Bangladesh which will start from April 17.

"We should appreciate Saeed Ajmal," said Waqar.

"He has worked really hard in the last eight months to make a comeback in the team.

"He has won a lot of matches for Pakistan in the past and I can see that he is in a good form.

"This would be his first chance with the new bowling action and it would be a chance for us as well to test his effectiveness. As far as I believe his experience will come in handy and he will be successful."

Read: Saeed Ajmal says ban was torture

At the start of the press conference he said that all his decisions are made keeping Pakistan team's interests in mind.

"I have myself always played for Pakistan and I always try to make the team better," he said.

"Everyone has their own view but I appreciate the criticism from people who are important to me but I ignore people who do not mean anything to me."

He also commented on the bowler's performance in the World Cup especially mentioning Rahat Ali and Wahab Riaz's important role.

Read: Pakistan team announced for the Bangladesh tour

"Our bowlers delivered well in the World Cup but the batsmen disappointed us. We have always had good bowlers in our armory but for the new guys to come in and deliver in such a big event was a very good sign.

"Especially, Rahat came in and did well and Wahab also took a stand for Pakistan with his bowling."

Furthermore, he said that team management is constantly looking forward to welcoming new talent.

"We are keeping an eye on the A team tours and also the domestic structure to find young talent. We are keeping an eye on everything. We also need to take care of the stadiums so that if cricket comes back in Pakistan we should not be lacking behind.

When asked if Ahmed Shehzad was only restricted to the T20 side because of his report he said, "This team is not and neither is yours. This is Pakistan's cricket team and whoever will play for Pakistan he will be given preference."

"My report did not make any difference on selection. The selectors did what they deemed best for the team and in the upcoming series you will see that the new players will be oozing with team spirit."

Moreover, he talked about Azhar's chance at the ODI helm to prove himself as a worthy captain.

"In cricket, you have to move on. If you don't you will lag behind other team. We have involved new players in this series and we will keep on indulging new players but Azhar has a chance to prove his mettle now. Misbahul [Haq] and Younus [Khan] have serves Pakistan a lot and you will also see them in action in Tests."

"We have got some very talented young players in the team for the tours as well such as Sami Aslam and Babar Azam. I am hoping they will avail the opportunity."

Read: Azhar Ali selected as new ODI captain

He also said that it is going to be a tough series against a new-face Bangladesh side.

"Of course, it will be a tough series. Bangladesh have improved a lot and they are fine side now. We won't be taking them lightly.

"We have a young lot of players with us. The energy of the team will be different this time. We should not put a lot pressure on the youngsters but I believe they are capable enough to do the job," he added.

He cocluded with his remarks about what is required from the players.

"Attitude is very important in cricket," said Waqar. "You have to play for your country. You have been selected out of the 20 crore population, so when you step inside the boundary you have to give it all."
COMMENTS (4)
Comments are moderated and generally will be posted if they are on-topic and not abusive.
For more information, please see our Comments FAQ