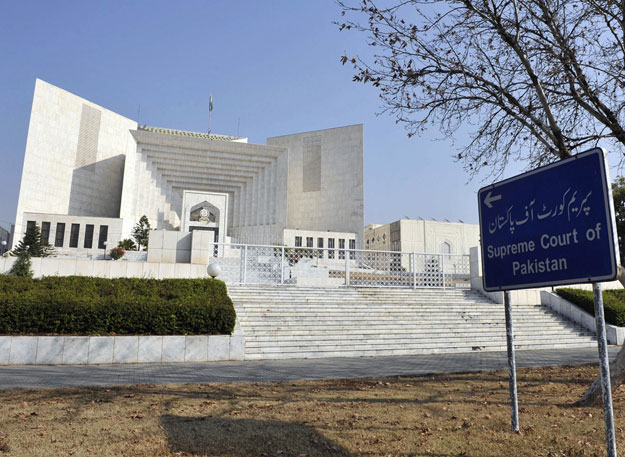 ---
ISLAMABAD: The Capital Administration and Development Division (CADD) is in a fix following Supreme Court directives to restore former director-general of the Federal Directorate of Education (FDE).

The court on Tuesday ordered the division to restore Dr Shahnaz Riaz as head of FDE and declaring her transfer orders illegal and directed the CADD secretary to take the notification back.

The court ruled that only the Establishment Division has the powers to transfer the DG and that CADD secretary had no such powers to do so.

Dr Riaz had pleaded before the court that she had not been allowed to join her seat since her promotion to grade-20. She was transferred to the Special Education Department as its DG in November 2014 but she claimed that officials there too did not allow her to take charge. "I have not received my salary for the last nine months," she said.

The CADD Secretary, Khalid Hanif, assured the SC that its orders would be complied with. When contacted, Riaz said that the CADD officials seemed busy in meetings since the court orders to reappoint her as DG. "I want to meet the secretary but every time he is busy in some meeting or event," she said.

The secretary told The Express Tribune that as soon as the court orders reached the CADD they would implement them.

Another CADD official on condition of anonymity said that the decision had come as a surprise to them.

The secretary said that there was nothing like delay in her appointment. They were waiting for court orders.

Over a dozen DGs have been changed during the last four years, and the game of "musical chairs"seem to continue.

The CADD on November 24, 2014 had appointed Amir Ashraf Khawaja as the new head of the directorate.

A few directors, deputy directors were replaced to clear the mess in the FDE, which runs over 422 educational institutes. But the constant rolling of heads had been affecting the working of the department as well as worsening the problems of the teaching and non-teaching staff.

Published in The Express Tribune, April 10th, 2015.
COMMENTS
Comments are moderated and generally will be posted if they are on-topic and not abusive.
For more information, please see our Comments FAQ