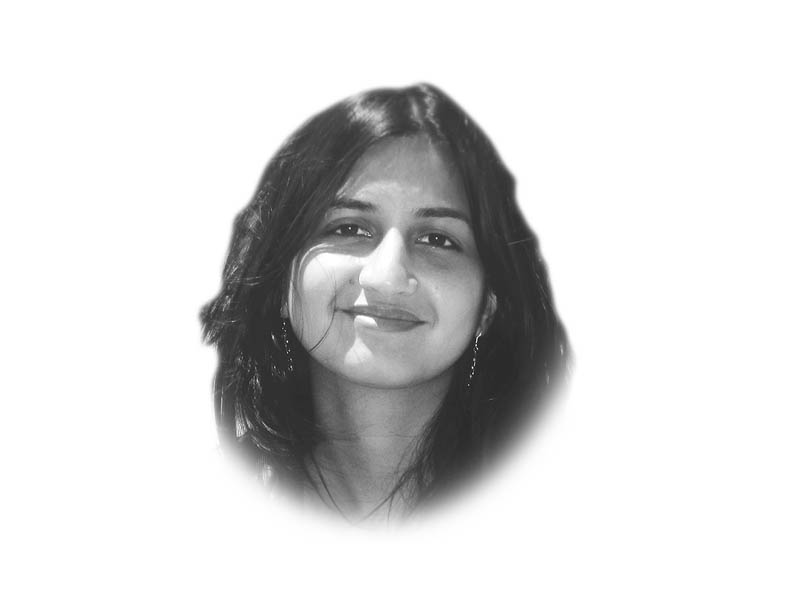 ---
Negombo is a city of great sadness. In this beach town of Sri Lanka, hundreds of Pakistanis reside whose memories of Pakistan are marked by loss; loss of life, loss of property and loss of human dignity. It's a city for the broken-hearted, where Ahmadis, Christians and Shias seek refuge and are willing to do whatever it takes to never return home.

My memories of Negombo resurfaced when the UNHCR released a report on asylum trends for 2014. It substantiated what is fairly apparent — that the space for co-existence is reducing and more and more people want to make their way out of Pakistan.

According to the UNHCR Asylum Trends 2014 report released in May, Pakistan recorded the highest number of asylum applications last year, nearly 26,300. More unfortunate than the country recording the highest number of applications, is that it crosses its own mark every year. Last year was the fourth consecutive year that there was an increase in asylum applications from Pakistan. At present, we stand as the sixth largest source of all asylum-seekers in the world.

These thousands of asylum-seekers and their increasing numbers must sometime, somewhere, factor in our collective conscience. But dividing lines between 'us' and 'them' have been made further clear following the Lahore attacks.

There was an increase in Christian asylum-seekers following the Joseph Colony attacks and suicide blasts at the All Saints Church. After the Youhanabad attacks, there may be more people wanting to leave. Chaudhry Nisar's statement  comparing reactions of Muslims and Christians to terrorist attacks, took away any pretense of equality. The interior minister got away with saying what he did, a majority of us stayed silent and by this one incident, our country became a lot less livable.

Our silence has forced thousands to leave. These numbers, these 26,300, tell a story of many stories. Behind the numbers are people whose lives are stuck in time, their education and careers halted, till some country in the world accepts them as residents.

I met Pakistani asylum-seekers at the Ahmadi house of worship in Negombo. Here, I got to know my country more closely than I had before, its ugly truths felt more real than they ever had at home. This is where I met Tehseen sahab, Ahmad, Farooq and*Amna.

At 23, Amna had to escape from Pakistan following blasphemy charges pressed against her in her last term at college.  Ahmad's father was killed in a targeted attack in Karachi and bled to death in his son's arms. This was followed by death threats to Ahmad after which he fled to Sri Lanka.  Tehseen sb had been on the run for 17 years because of security threats before he managed to leave the country.

Tehseen sb's deepest loss was of his children's education. He and his wife had never had a formal education and their one dream was for their daughters to do well enough to build a life outside the village. His girls, once on merit-based scholarships, had to abruptly suspend their college education when their family was forced to flee. The only evidence of their academic success now are the laptops awarded to them under Shahbaz Sharif's laptop scheme. The laptops, once a source of pride, only added to the unmistakable irony of the situation.

Away from home, life in Negombo was dependent on memories. Memories of a family living together, of having tea on the rooftop with all siblings and their children, memories of aged parents to whom the final farewell had been said in their lifetimes.

The assumed healing powers of means time had had little to offer. Together we talked, we cried, shared stories and I answered many questions of how I was managing away from home. They shared stories of entire lives spent in fear and persecution, but were concerned about how long it had been since I had ghar ka khana.

During our conversation, Tehseen sb insisted I stay for lunch and rushed to a meat shop nearby, and his wife quickly made biryani. I knew these meals were not ordinary for them. Living on a refugee stipend did not make it easy for ends to meet. But the biryani was still made and put in front of me, while the rest of the family made excuses about eating later so that I would have enough.

There are few gestures that have meant more to me than the biryani made that day. This column is for Tehseen sb and others like him have been abandoned by their people yet are so gracious when they meet someone coming from home.  It is for those 26,300 whose stories of desperation have as yet failed to strike our collective conscience. And it is for those too many people who get on a boat not knowing whether they will survive the journey, but will step on it only because there is more hope in surviving those waters than living another day at home.

Published in The Express Tribune, April 10th,  2015.

Like Opinion & Editorial on Facebook, follow @ETOpEd on Twitter to receive all updates on all our daily pieces.