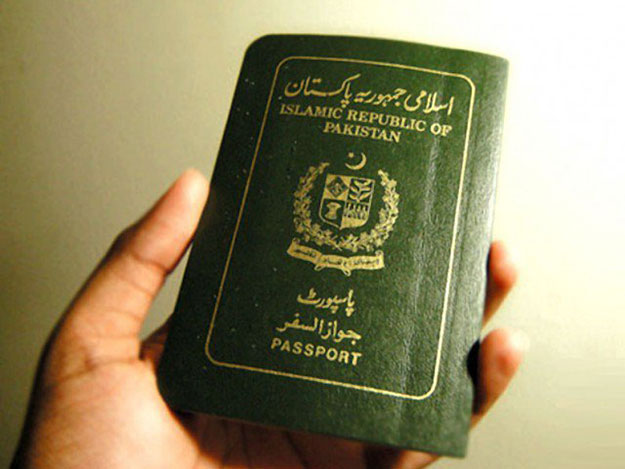 ---
ISLAMABAD:



More than 3,400 Pakistani citizens have renounced their nationality in the last five years after adopting the citizenship of other countries while another 1,500 want to give up their association with the homeland.




Around 251 Pakistanis have adopted the nationality of Canada, 171 of the United States, 145 of Australia, 121 of New Zealand, 75 of Norway while 54 chose to become citizens of Denmark. The rest went for the citizenship of other countries in Europe and the Middle East, immigration officials told The Express Tribune.

"The 3,400 cases of renunciation of Pakistani nationality have been successfully handled," writes Immigration & Passport Director-General Muhammad Safdar in a progress report submitted to the interior ministry.

Around 1,534 applications of Pakistanis, who want to renounce their citizenship, are in process currently while 141 cases of citizenship registration pending for many years have been also decided.

The immigration officials said over 5,000 Afghan refugees had also applied for the citizenship of Pakistan. Another 117 applications from foreign women married to Pakistani nationals are being processed at regional passport offices across Pakistan.

"Afghan refugees' applications are being considered," a senior immigration officer said. "We have also contacted the top registration body accordingly."

The applications have been referred to the departments concerned for verification and will be finalised after completion of the required aggregate stay in Pakistan.

The citizenship renunciation applications come despite Pakistan's dual-nationality arrangements with 16 countries: the United Kingdom, Egypt, France, Jordan, Italy, Syria, Belgium, Switzerland, Iceland, Netherlands, Australia, United States, New Zealand, Sweden, Canada and Ireland.

Apart from these figures, the country produced over 26,000 registered asylum seekers last year – the highest number on record at the United Nation High Commission for Refugees (UNHCR). Pakistan currently ranks sixth among the 44 industrialised countries with the most asylum seekers, according to the UNHCR.

The US Citizenship and Immigration Services (USICS) and Department of Homeland Security data reveals that 4,113 asylum applications of Pakistanis were received between 2002 and 2014. Around 1,736 applications were approved, 115 were denied while 1,742 were "adjudicated referred", which means cases that the USICS cannot approve.

"Such cases are referred to the federal immigration courts, where a judge makes the final determination on their eligibility," Tim Counts, the USCIS spokesperson, had told The Express Tribune last year.


Published in The Express Tribune, April 8th, 2015.
COMMENTS (57)
Comments are moderated and generally will be posted if they are on-topic and not abusive.
For more information, please see our Comments FAQ