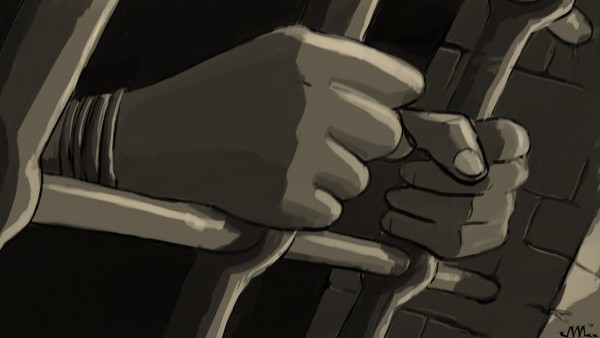 ---
KARACHI: While serving a term in prison, inmates tend to suffer from bouts of depression and loneliness.

This can get troublesome for a prison like the Karachi Central Jail, which houses more prisoners than it was built for. The prisoners primarily look after themselves and have to participate in daily chores such as laundry, cooking and serving meals or tailoring.

Some prisoners find it difficult to come to terms with the sentence they are dealt with and this is where Criminon comes in.

Around eight years ago, the Society for Advancement of Health, Education and the Environment (SAHEE) and prison authorities introduced the Criminon programme — a global initiative to help rehabilitate prisoners.

"I used to be angry all the time and bang my head on the wall," said Jalal, an inmate. "Now, I am in control. I don't get angry anymore." Like Jalal, several inmates have benefited from the programme. Many claim that their life has altered quite drastically.

To date, around 1,500 prisoners have successfully completed the programme.

What is Criminon?

Criminon is a self-study programme based on four steps — communication, learning how to learn, way to happiness and ups and downs in life.

"This programme was introduced for the rehabilitation of prisoners and to restore their self-confidence," said political activist and an official at the organisation, Azhar Jamil.

SAHEE'S founder, Saleem Aziz Khan, said that he thought of starting this programme when he moved from Islamabad to Karachi in 2007.

While talking to The Express Tribune, he said a friend of his had invited him to a corrections conference. "That was a turning point for me," he said. "It was then that I decided to do something for the inmates here."

The programme takes 200 hours to complete and uses the self-study method, where everyone has to fully understand what they are studying. They have to sit for an exam at the end of the programme.

Since the programme is for educated or literate prisoners, the organisation also offers basic literacy classes up to the eighth grade for inmates such as Jalal who have never received formal education.

"I would run away from the classes but my friends made me study," said Jalal. "Now, I feel blessed. I will take what I have learnt here and start a school in my area."

For Peer Buksh, the first Criminon graduate at the jail, the communication skills course is what got him interested. "I was so inspired by the course that I completed my Masters here and now I am studying for my LLB exams."

The programme is offered to prisoners in two wards of the jail. Classes usually start at 9am and go on till 1pm.

'The course on ups and downs in life makes you realize what you are doing in jail," said Abdul Latif, who is serving a 50-year sentence for murder. "It somehow leaves you feeling positive."

The programme comes as a relief to many inmates who had issues communicating as a part of it focuses on the three Cs: confront, control and communicate.

Latif explained that it is really the third step that really changes a person's mind set.

Criminon is an entirely voluntary programme and every inmate — from petty criminals to murderers — has willingly completed the courses. These days, staff at the Hyderabad prison is being trained so they can start conducting it there.

"Funds to run the programme come from friends, families and supporters of SAHEE," said Khan. "We do, however, need more funds to expand the project and take it to other jails."

Ghaffar Alvi, a death row prisoner, completed the programme in 2009. He said that he underwent a massive change personally. "It gave me an aim, a desire to help others," he said. "I have now become a trainer and help others with the programme."

Published in The Express Tribune, April 6th,  2015.