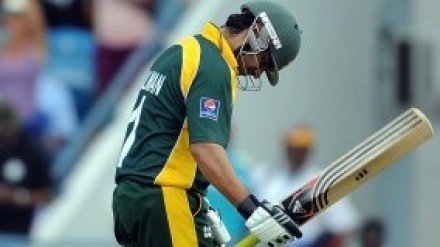 ---
LAHORE: The Pakistan cricket team has left for the West Indies to defend the World Twenty20 title amid high expectation and pressure with a new coach and captain and without the services of the most successful Twenty20 international bowler.

The team spent two weeks in the training camp where the 15-man squad saw the forced withdrawal of Umer Gul and all-rounder Yasir Arafat who got injured during fielding drills. What followed was not only lost hope but utter confusion as barely 24 hours after naming the uncapped duo of Mohammad Sami and Mohammad Irfan as replacements, the Pakistan Cricket Board (PCB) Chairman drafted in the left-arm spinner Abdur Rehman while omitting the tall Irfan.

Captain Shahid Afridi remains adamant that despite the setbacks, Pakistan still has the firepower to do well in the tournament and retain the trophy. He also allayed fears that he will not be able to perform due to the added burden of captaincy. "I like to lead the team from the front because it's my style and I always believe in an aggressive approach," Afridi told APP. "Twenty20 is very tough and demanding cricket and we can't afford to take any team slightly, not even Bangladesh as they possess a number of highly-talented cricketers i their team." Pakistan is the most successful team in the history of Twenty20 cricket having won 22 out of the 30 internationals it has played.

They have been finalists in both editions of the World Twenty20, losing to India under the captaincy of Shoaib Malik by five runs in 2007 and beating Sri Lanka by five wickets in 2009 lead by Younus Khan. The team has left for the West Indies, with Sami and Mohammad Asif will traveling separately. The pair will join the squad in St Lucia and London respectively. Sami does not have a UK visa and will therefore proceed to the West Indies via New York.

Asif, meanwhile, has been banned from entering the UAE after being caught at Dubai airport possessing a small quantity of opium. He will proceed to London from Lahore and will join the squad following their overnight stop-over in England. "Sami doesn't have a UK visa but has a US visa so he'll come to St Lucia via New York," Pakistan team manager Yawar Saeed told The Express Tribune. "Asif,though, will take a direct flight to London and reach two hours before us." Pakistan will have ill memories of the last time they played a tournament in the West Indies which was the World Cup in 2007. They were thrown out of the tournament in the first round but lost their South- African coach Bob Woolmer the following morning.