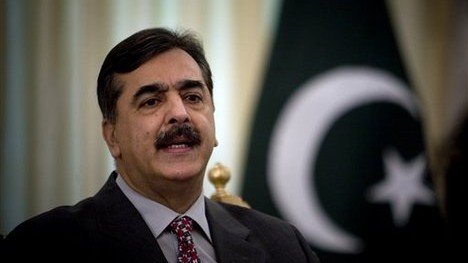 ---
ISLAMABAD: The government appointed on Wednesday Senator Raza Rabbani as chairperson of a still-to-be-constituted parliamentary commission to oversee the implementation of the 18th constitutional amendment.

Prime Minister Yousaf Raza Gilani ordered the authorities, including his adviser Raza Rabbani, to start making arrangements for the formation of a supervisory commission with members from all parliamentary groups. The prime minister issued the orders in a meeting with Rabbani and two other federal ministers. The landmark constitutional amendment itself was prepared by a 27-member all-party parliamentary committee headed by Rabbani.

"A similar committee will be formed to make sure that the act is implemented properly," Shabbir Anwar, a spokesperson for Prime Minister Gilani told The Express Tribune. He said the prime minister wanted the law to be implemented "as soon as possible", which is why Rabbani "has been asked to seek nominations from all parliamentary groups". Officials said that a notification about Rabbani's appointment would be issued soon. "It may be issued on Saturday," Anwar said. Another official said that Rabbani has begun getting in touch with parliamentary parties to secure their nominations in a few days.

A formal announcement about the formation of the commission is expected early next week. Law Minister Babar Awan and Petroleum Minister Naveed Qamar also attended the meeting, according to the statement issued by Gilani's office. In a late night development, premier Gilani himself called PML-N chief Nawaz Sharif to ask him about his party's nominees. According to a handout, Gilani sought just one nomination from Sharif, suggesting that the implementation commission would comprise fewer members compared to the Parliamentary Committee on Constitutional Reforms.

Sharif promised to choose PML-N's member in a couple of days after consulting his top aides, the statement said. A PML-N official said that Senator Ishaq Dar, who was a member of the Parliamentary Committee on Constitutional Reforms, might be nominated for the commission.
COMMENTS
Comments are moderated and generally will be posted if they are on-topic and not abusive.
For more information, please see our Comments FAQ