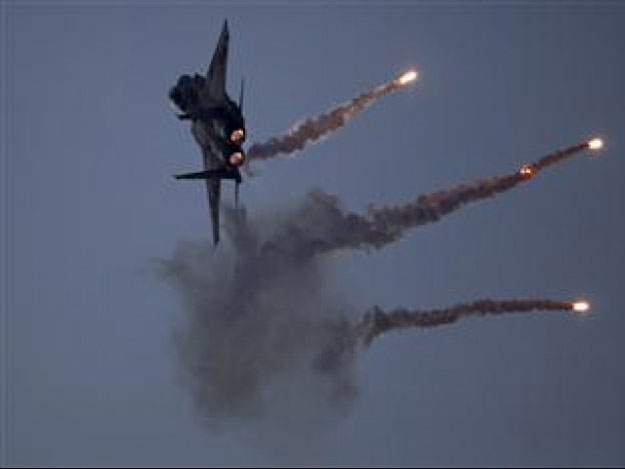 ---
TIRAH: At least 35 suspected militants were killed and several others injured when security forces carried out airstrikes against militant sanctuaries in the inaccessible and snow-capped Tirah Valley of Khyber Agency in the early hours of Wednesday.

A statement issued by the army's media wing, Inter-Services Public Relations (ISPR), while confirming the military action, said seven dens of militants were targeted. In the current month, this was the second major air strike in Tirrah.

According to officials the militants' sanctuaries were targeted in Nangrosa, Meherban Keley, Tarkho Kas and Sookh areas. Fighter jets also targeted hideouts of militants in Nari Baba and Bara of Landi Kotal tehsil. In both the actions, 35 militants were killed.

However, officials in the political administration believe that the number of militants killed in the latest action might be more. Due to lack of media access, official claims cannot be independently verified.

The armed forces are engaged in military action Khyber-I in Bara's plains and mountains (Tirah) of Khyber Agency since the mid of October 2014.

Officials have termed the military action successful and on such grounds have announced repatriation of Internally Displaced People (IDP) to their homes. Registration of IDPs in this respect is in final stages whereas the first convoy of IDPs will depart for their homes on Friday.

Published in The Express Tribune, March 19th, 2015.