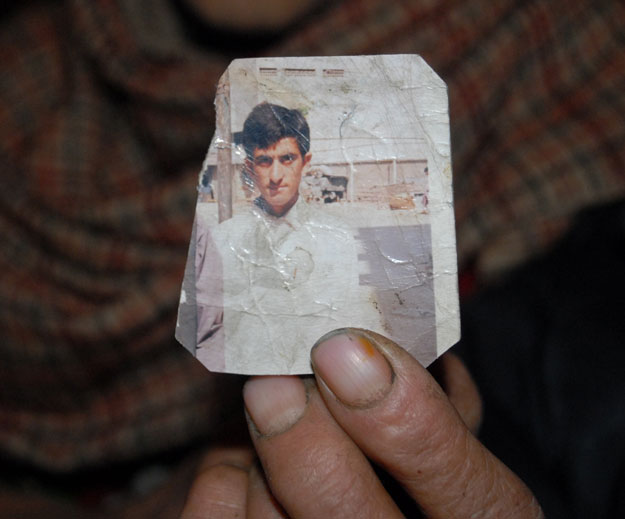 ---
ISLAMABAD: Interior Minister Chaudhry Nisar said on Thursday that execution of  death row convict Shafqat Hussain has been stayed for 72 hours. 

Federal government on Wednesday halted execution of 'underage' convict Shafqat Hussain just hours before he was set to be hanged in Central Jail Karachi.

The development came after Minister for Interior Chaudhry Nisar Ali Khan requested the President of Pakistan to halt his execution pending re-examining his age.

"We have learnt from multiple sources that Shafqat's execution has been stayed. We have yet to see an official notification but personally handed over his mercy petition to an official of Presidency at 11:30pm [Wednesday]," Communication Specialist for Justice Project Pakistan Shahab Siddiqi said.

After receiving documents from his family, the Interior Minister wrote to President Mamnoon Hussain requesting him to stay Shafqat's execution temporarily, he said. Shafqat was due to be executed on March 19 at 6am.

"The president has postponed the execution of Shafqat Hussain for 30 days," a presidency official told AFP.

Prison officials in Karachi, where the execution was going to take place, confirmed that they had received the orders from Islamabad and had cancelled the scheduled hanging.

Shafqat's mother had filed a fresh mercy petition with President of Pakistan, seeking to commute her son's death to life imprisonment.

"I seek mercy (of my son Shafqat Hussain s/o Shahzullah, as his execution date has been fixed by the Central Jail Karachi, for 19.03.2015) in the name of Allah Almighty from your highness, and request you to kindly commute my son's death to life imprisonment (25 years punishment) as empowered under Article 45 of constitution of Pakistan which is not challenged in any court of law," reads the petition.

"Through this new petition—we beg pardon of President/Prime Minister of Pakistan. I beg for new life of her son," Makhani Begum, 65, told The Express Tribune on phone from district Neelum, Azad Jammu and Kashmir.

Documents made available to The Express Tribune show that Shafqat was born in 1991. His birth certificate and affidavit and CNIC of Shafqat's class fellow, Qamarul Islam; affidavits and identity cards of Shafqat's younger sister Sumera and his oldest brother Gul Zaman, his father and mother also prove his age. These documents have been submitted to Ministry of Interior as well as office of the President.

Shafqat was aged 14 when he had allegedly murdered a child in 2001. He had been sentenced to death by an anti-terrorism court in 2004. Mercy appeals for Shafqat were rejected by the high court in 2006, and the Supreme Court in 2007 while the then President, Asif Ali Zardari, had also rejected his mercy petition in 2012.

The question regarding Shafqat being a juvenile had recently been raised, but only after the court proceedings and his mercy appeals were rejected by the presidency and various courts and his black warrants issued.


What a relief!! Shafqat's execution deferred! Thank You Pakistan! Hats off to all working for #SaveShafqat

— Gharidah Farooqi (@GFarooqi) March 18, 2015
You have done it @SarahBelal_ @QuatrinaHosain Pakistan has done it. Shafqat's sentence postponed. Time for medical examination. #SaveShafqat

— M. Jibran Nasir (@MJibranNasir) March 18, 2015
#SaveShafqat Finally some good news - shafqat's execution deferred. But this is not the end, just temp relief. We have to fight on 4 justice

— Shireen Mazari (@ShireenMazari1) March 18, 2015
This #SaveShafqat thing is fair. But where was the outcry from all you 'caring' individuals when Aasia BiBi was wrongly convicted?

— ® (@Rehman_Callitri) March 18, 2015
Glad to #SaveShafqat campaign succeed. To have your say, even in a tweet, can make a big difference to the world of one, if not the world.

— Sangeen Khan (@SangeenKhan) March 18, 2015


https://twitter.com/SaniyaMujahid/status/578272932863946752


This is the big win for the civil society!!! bigger than a worldcup! The government has taken a very wise decision #SaveShafqat

— Adeel (@adeelbaluch) March 18, 2015