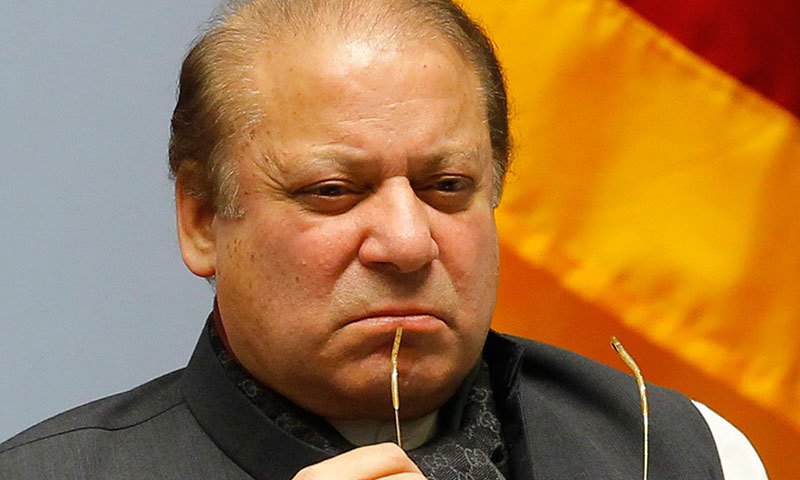 ---
GOJRA: Prime Minister Nawaz Sharif was unable to attend the inauguration of Multan-Faisalabad Motorway project in Gojra on Monday as Christians protesting against the church attacks blocked his route.

Christian protestors blocked roads in Lahore, including those to Raiwind, where the premier's residence is located to protest against twin Taliban suicide bombings of churches that killed 14 people.

Read: Christians protest countrywide over deadly church attacks

Earlier, it was said the premier cancelled his flight to Gojra owing to bad weather conditions. However, the prime minister's staff told media he cancelled his visit owing to the protests.

"The protesting community blocked roads near his Jati Umra Raiwind residence which caused his absence," a senior National Highway Authority (NHA) official said.

Read: 14 dead, 75 injured in attack on Lahore's Christian community

The acting Punjab Governor Rana Iqbal had to inaugurate the motorway in the premier's absence.

Further, it is reported, the Christian community in Gojra had also announced to protest on the prime minister's arrival.

"We spent Rs3 million to arrange the inauguration ceremony but it has gone to waste as PM Nawaz could not reach," the official added.

The 236-kilometer Multan-Faisalabad Motorway will connect South Punjab with Islamabad.

The project cost a total of Rs963 million.

The 236-km long Multan-Faisalabad Motorway will be facilitating the people of South Punjab who usually travel from Multan to Islamabad either through GT Road from Jhang, Shor Kot or approach the Motorway from Lahore.

According to government's future strategy, Multan-Faisalabad Motorway will also be connecting Lahore-Karachi Motorway in a few years.

Later in the day, dissenting Christians also surrounded former Punjab law minister Rana Sanaullah's car when he arrived in Faisalabad to hear their concerns. The protesters did not allow the former minister get out of his car.