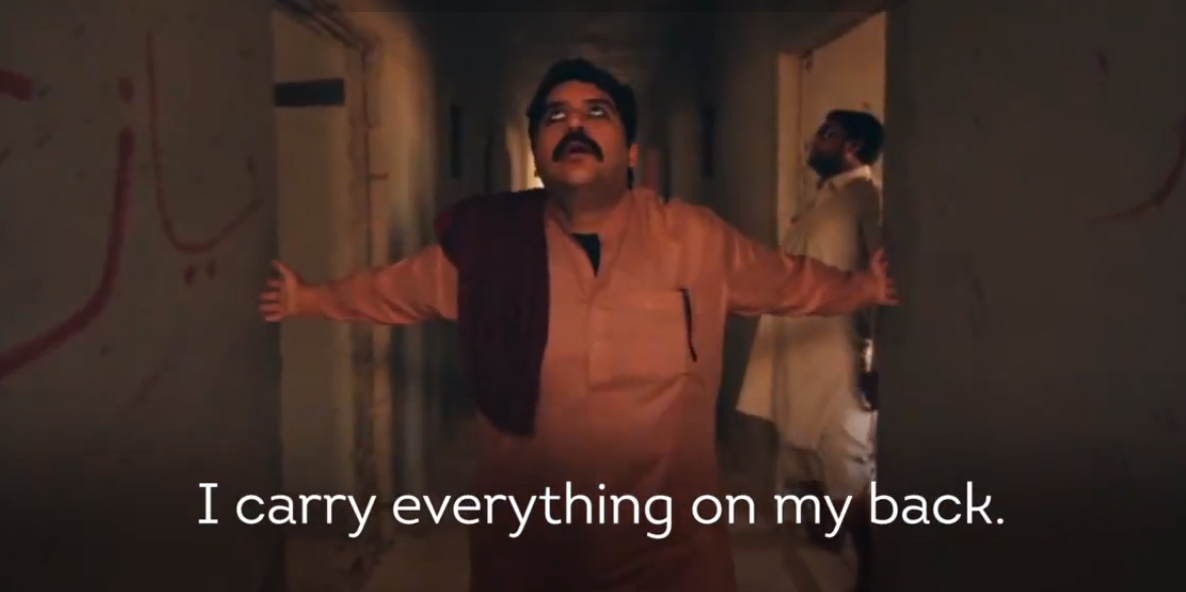 ---
A video by Saudi locals performing their own rendition of a popular rap song by OT Genasis, 'CoCo,' has started making rounds on social media and other video streaming websites, but not entirely for its musical content.

Created by Telfaz11, an Arabic online video network which uses humour to critique social ills, the video highlights the struggle many migrant workers from South Asia (primarily Pakistan, India and Bangladesh) face in Saudi Arabia and other Middle Eastern countries.

When you think of the word 'sponsor,' you might think of a moneyed company endorsing your brand, but the meaning changes radically when it comes to the Gulf countries.

For a migrant worker, a sponsor is typically a person that acts as a guarantor to foreign workers who come and work in the Gulf. The sponsor's duty is to take care of all the administrative work on behalf of the foreigner, which includes paperwork, visa requirements and accommodation. However, it has been widely documented how sponsors in Saudi Arabia and the Gulf often mistreat and exploit these workers.

The video starts off with a shot of a migrant worker watching television and reading a newspaper when he is interrupted by his sponsor and questioned over why he is watching television.

"Oh sure, we brought you from Pakistan so you could read the newspaper and watch TV," says an actor portraying a sponsor in the video before the song actually kicks off.

Here are the translated lyrics in the caption:

Everyone should listen up.

I carry everything on my back.

I do my sponsor's work.

If I go, you'll die.

I'm not afraid of my sponsor.

Carry the air conditioner. Install the air conditioner.

Install everything in the house!

The Saudis keep making me more of a slave

Think I'm afraid? Everything you do I see.

I'm not afraid of my sponsor.

I carry everything on my back.

I do my sponsor's work.

Saudis talk a lot. All Saudis wanna act like bosses. Leave your sponsor!

Do you work well? If not, bye bye!

Who does everything in Saudi? Who built the infrastructure? Whose work is the best?

They say Bengalis are thieves. Watch yourself, you're not perfect.

Who made the intersections? Who made the sewage system?

Who carries the trash? Who works at the convenience store?

All Saudis forget who drives the taxis.

Every day I carry the bags. Every day I do the washing.

Me and him, we might get deported. I'm not afraid of my sponsor.

I'm not afraid of my sponsor.

I carry everything on my back.

I do all my sponsor's work.

Throughout the video, men clad in shalwar kameez - traditionally donned by South Asians - are seen dancing to the poignant rap lyrics and are seen chanting verses, such as "I do all my sponsor's work."

The video highlights an important issue that is faced in countries in the Gulf by migrant workers.

The video also sheds light on the fact that most of the infrastructure in the Middle East has been laid out on the back of immigrant workers who hail from the sub-continent.

You can watch the video here:

[/fbvideo]
COMMENTS (7)
Comments are moderated and generally will be posted if they are on-topic and not abusive.
For more information, please see our Comments FAQ