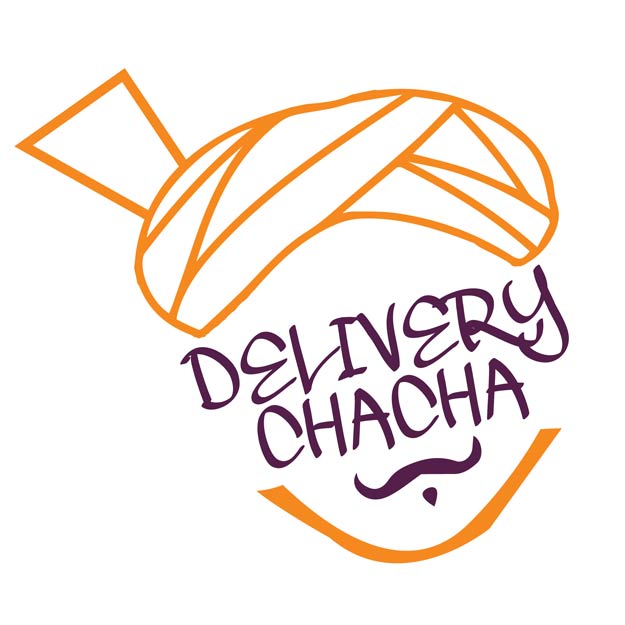 ---
KARACHI: With food businesses cropping up left, right and center, and customer demanding convenience in consumption, its not surprising to see on-demand delivery services tapping into deliver meals from vendors to their end customers. Of course, it's easier said than done, as anyone on either side of the relationship can recall.

After a few negative posts (from people who have no reservations whatsoever giving business to a food venture that inadvertently kills motorists) on SWOT and KFD against various courier services, I sat down with Nashit Iqbal of Delivery ChaCha to learn why he dug his own grave.



Q. You're a LUMS graduate with room to explore any chilled out atmosphere. Why on earth would you get into this line of business?



We live in a very fast paced world where time is very valuable for most people. You hear people say, "too much to do, too little time." Often, the "too much to do" is a lot of bringing something from somewhere or taking something to some place. This includes getting groceries, paying bills, picking up clothes from the tailor and various other similar tasks. Errands, on their own, are very small but when account for the time you spent in undertaking the travel to do them, the traffic on the way or the fatigue of waiting in queue for your turn, the effort required by the task exceeds the value of the errand.

We understand that time is of the essence and we offer a solution to our customers by removing the inconvenience and hassle one would otherwise face, by being at their service to deliver almost anything to everything, from anywhere to everywhere within Karachi in the least possible time.

We are also aware of the booming home-based business ventures of people, especially women, who have established a cooking/ baking/ clothes making, etc. setup and require a delivery service to expose them to a larger customer base.



Q. You literally have no prior experience in this space. So what did you do for the first 100 days after launching this migraine inducing business?



For one, I answered a lot of phone calls to clarify that we are not another restaurant delivery service. Furthermore, we made a few operational changes as things unfolded in the first three months, such as changing the order flow around to reduce order processing time in order to serve the customers even better.



Q. What were the initial challenges you & the company faced?



Brand and value proposition awareness was the biggest hurdle of course; explaining to people who or what we are and what we are offering. Recruitment of riders has also been a tough element as I demand a strong work ethic from the riders in terms of being completely reliable, honest and especially polite with the customers.



Q. Who was your first client and how did you win them over?



Our first client was actually a man who was away at work and needed grocery delivered to his house to an upset wife, it seemed. He dictated a long, unending list of items after which the call center representative called me frantically to say that this would not be manageable on a motorcycle. However as it was my first client, I asked the rider to make the delivery in a rickshaw in order to ensure the order was completed. The client still uses the service sometimes to get groceries delivered to his place.



Q. That's a good start. But you've had some bumps along the way. For instance, there are some posts on KFD where customers experience poor behavior from your staff regarding food quality upon arrival. How do you respond to such situations and what have you implemented to ensure these issues do not arise again?



We have implemented certain changes to address this issue of maintaining food quality, for example, we use insulated bags now for this purpose. Secondly, riders are inducted into the organization with strict instructions regarding customer servicing, and these are reinforced over time.

I value customer satisfaction very, very highly hence though, unfortunately, such instances occur. I take it in my stride and try to ensure the same is not repeated. We encourage customers to give feedback to us directly however when a concern is posted on KFD or SWOT, I respond immediately (as I am almost always connected) and try to connect directly with the customer. I look into the issue personally and take the required action of clarifying, etc. Often, I offer a free delivery or send cupcakes to the customer and we all know cupcakes can do wonders.








Q. They sure can. So what range of industries do you currently cater to?



We are not limited to any industries or sectors but as of now our orders are mainly from the food industry, which includes restaurants, home based bakers and caterers. We also make deliveries for designers and boutique owners, handle grocery shopping and make utility bill payments on a regular basis.

A lot of our orders come from customers who require something picked from their home and delivered elsewhere. These have included clothes, books, wedding invites and once, even a CNIC card which the customer had forgotten to take to the airport and was hence unable to board the flight.



That's a diverse set of clients. How did you market the business?



We depend heavily on extensive marketing on Facebook as social media is the main channel for this purpose, keeping in mind our target audience as well. Pamphlets and promotional deals are a means of increasing awareness and appeal. Gradually we have also moved into branding of rider's uniforms, delivery bags, etc. to increase recall.



In terms of ROMI (return on marketing investment), what has been the best medium thus far, and why do you think its worked out so well?



I would say that the best marketing practice involves giving the pamphlet at the time of delivery to the customer who has made the order as well as the third party involved, usually the person receiving the delivery. This raises awareness about our business, enhances our reach and effectively conveys to the third party client that this service can also be used for deliveries from other vendors, etc. For example, Customer X received the order from Vendor Y via Delivery ChaCha. Customer X now knows about Delivery Chacha and after reading the information provided on the pamphlet, Customer X also gives us order for services A, B and C and not just for Vendor Y.








Forrun.co (of Mini Ventures) has been around for less than a quarter and has already locked Foodpanda. What are you doing to differentiate and compete in a manner where price wars are not factors for switching?



How we differentiate our service is by prioritizing customer satisfaction. We don't just provide a delivery service, we try to connect with the customer as well. Often customers want to know where they can get the best nihari from. Or we've been asked where the Elsa doll is available. We love it that our customers value our opinion and we too ensure that we give them this sort of insight. Additionally, our partnership with EatOye and AaramShop has enhanced our customer base significantly. We are looking at similar partnerships to further increase our market share and presence.



How will you grow in 2015 and what is the customer insight behind your stated strategy?



We are working on an online ordering portal for our customers and vendors through our website which will be launched in a couple of weeks. Mobile app for iOs and Android will be launched once the website's beta run phase has been completed. We are working towards increasing consumer engagement especially through the Facebook page by employing promotional deals and competitions.

We want to generate greater word of mouth in order to achieve a better understanding of our service among customers as well as gain greater trust. We are also planning to expand our operations to another city by the end of the year. We also want to expand our COD services by partnering with major online portals/ e-commerce businesses as this will enable us to multiply customer base.
COMMENTS (2)
Comments are moderated and generally will be posted if they are on-topic and not abusive.
For more information, please see our Comments FAQ