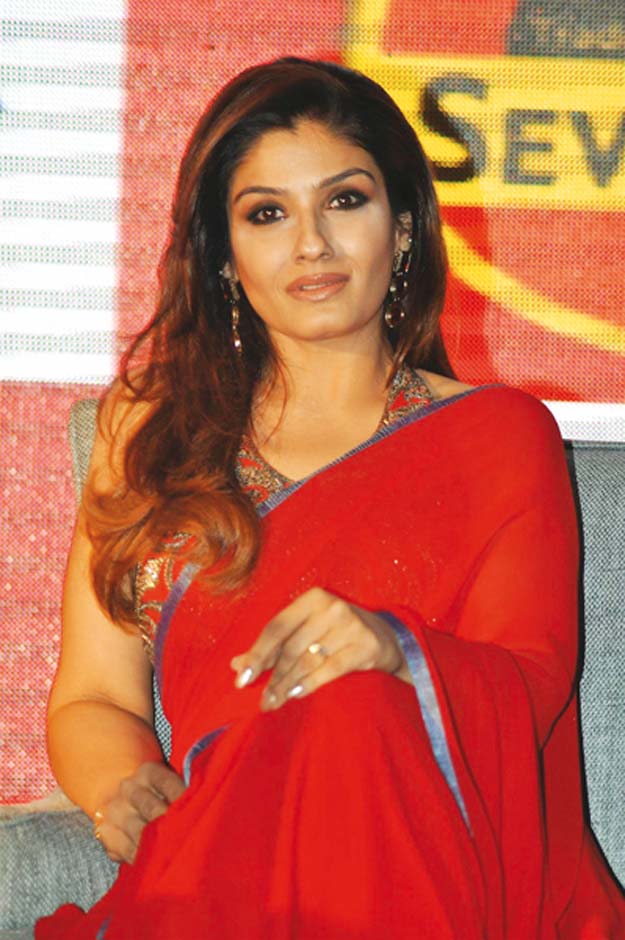 ---
Bollywood actor Raveena Tandon has reportedly been approached to play the part of Benazir Bhutto in an upcoming Indian biopic about the former Pakistan prime minister, according to NDTV.

Raveena reportedly had meetings with the scriptwriter where the subject of the movie was explained to her and she saw the script.

"The story is loosely based on Bhutto's life. Raveena has suggested some changes in the script and once they are accommodated, she will start looking for a director and finalise the rest of the cast as well," the source adds.

There are rumors that the veteran Bollywood actor is willing to take up the role, and may even produce the film.

However, there has been no official confirmation in this regard from Raveena.

Previously, actor Vidya Balan had been rumored to have been approached for the role. But the actor maintained her silence over the matter, The Times of India reported.

"I would not like to say anything about any biopic right now," added Balan.