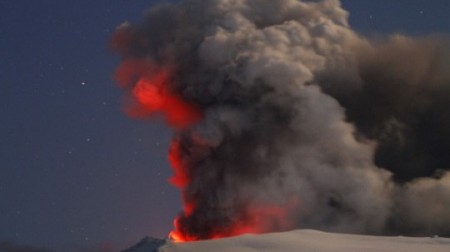 ---
HELLA: Iceland's troublesome volcanic eruption coughed up far less ash early Friday and the plume of smoke was low.

But a change of wind direction led to the country's main airport being closed for the first time. The volcano, southeast of the capital Reykjavik, has now been erupting for eight days.

Strong tremors continued, although the ash and smoke cloud was far lower.

Causing havoc in the world of air travel for a week, the ash cloud has now turned on Iceland's own airports, after they managed to stay open during the worst of the chaos.

For the locals, ash continued to fall on areas around the volcano, raising concerns about dangers to livestock from the high levels of flouride.