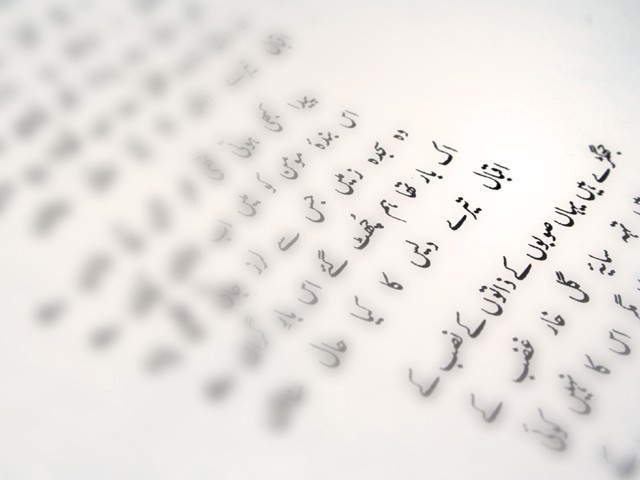 ---
Reading an Urdu couplet plays a significant role in brain development and prevents the onset of dementia, a recent study has suggested.

Not only a beautiful language, Urdu is also an elixir for our brains, as per a study by the Center for Bio-Medical Researches (CBMR) in Lucknow, according to the Times of India.








The study shows reading Urdu involves predominant involvement of the frontal brain, which controls a number of cognitive functions such as decision making, the ability to determine good from bad, emotional control, coping with stress, processing information and analysing. It may also help children with learning disabilities.

The study has also been incorporated in the recent edition of international journal 'Neuroscience Letters'.








Uttam Kumar, a faculty member, who conducted the research on subjects from Lucknow said the conclusion was drawn on the basis of mapping the brain of subjects when they read Urdu text for a stipulated time.

"We used grapheme-phoneme mapping, which divides languages into 'transparent' (easy to learn) or 'deep' (difficult to learn). For example, Hindi and German are transparent while English and French are deep," he said.








"Urdu is the deepest language and therefore reading it involves more areas of the brain, which is good for mental health," said Kumar adding.

Further, he said, "Urdu has two more advantages over others — visual complexity of letters and direction of writing."