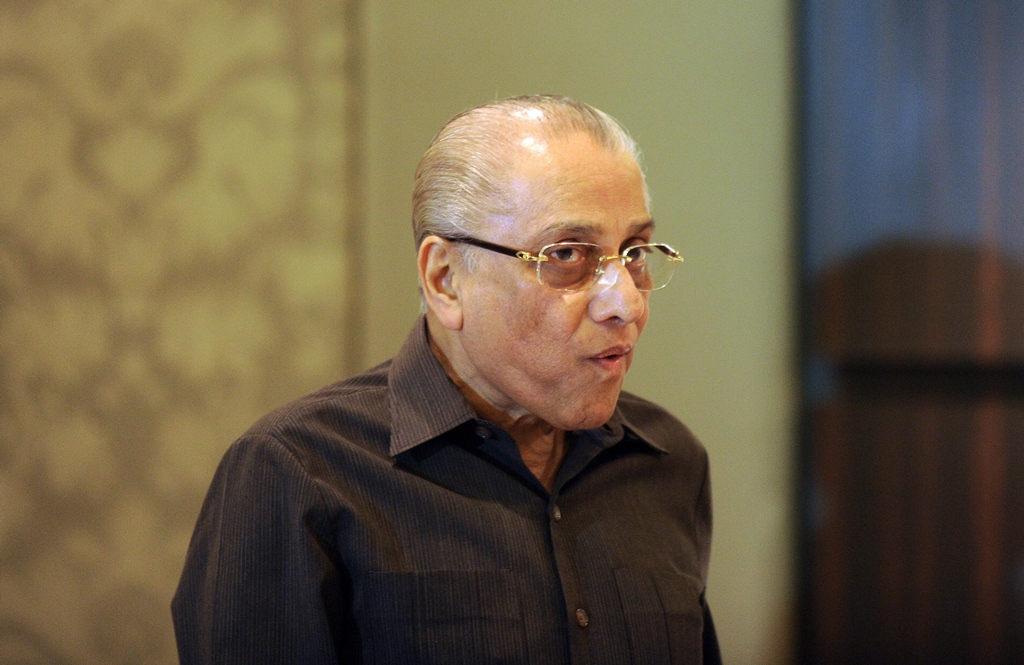 ---
NEW DELHI: Jagmohan Dalmiya, who turned India into cricket's financial powerhouse before being unceremoniously dumped by his peers, returned as board president on Monday in place of the sport's scandal-hit global supremo.

Dalmiya was elected unopposed as president of the Board of Control for Cricket in India (BCCI) as part of a deal which observers say will allow the embattled incumbent N Srinivasan to stay on as head of the International Cricket Council (ICC).

"Jagmohan Dalmiya has been elected as the president of BCCI," said Gokaraju Gangaraju, who was himself elected vice-president of the board at the meeting in the southern city of Chennai. "We look forward to working under his leadership."

The election caps a remarkable comeback for Dalmiya, who helped bring about a massive expansion in the BCCI's financial muscle in the 1980s and 90s by negotiating mega television deals before being ousted a decade ago over allegations of misappropriation of funds.

Srinivasan had been forced to stand aside after the Supreme Court found him guilty of a conflict of interest over his ownership of a team in the Indian Premier League, the BCCI's money-spinning Twenty20 tournament.

His position had become increasingly precarious ever since his son-in-law was accused of betting on matches involving the Chennai Super Kings, a team owned by Srinivasan's company India Cements.

However, observers say Srinivasan, who cut his teeth under Dalmiya, will remain a powerful figure behind the scenes and the board will use its influence to ensure he can extend his tenure as president of the ICC, the game's Dubai-based world governing body, in elections later this year.

The 74-year-old Dalmiya is credited with helping to turn the game into a lucrative global sport.

He shot to fame when he, along with bureaucrat Inderjit Singh Bindra, broke Australia and England's hold on the ICC to win the right to host the 1987 and 1996 World Cups on the sub-continent.

He went on to become ICC president from 1997-2000 and BCCI president from 2001 to 2004.



Like Sports on Facebook, follow @ETribuneSports on Twitter to stay informed and join in the conversation.
COMMENTS
Comments are moderated and generally will be posted if they are on-topic and not abusive.
For more information, please see our Comments FAQ